How To Survive A Hot Day At Disney
Heading to Walt Disney World on a hot day? Here are some expert tips on how to beat the heat at Disney World. Hot days at Disney are lots of fun, you just have to be prepared.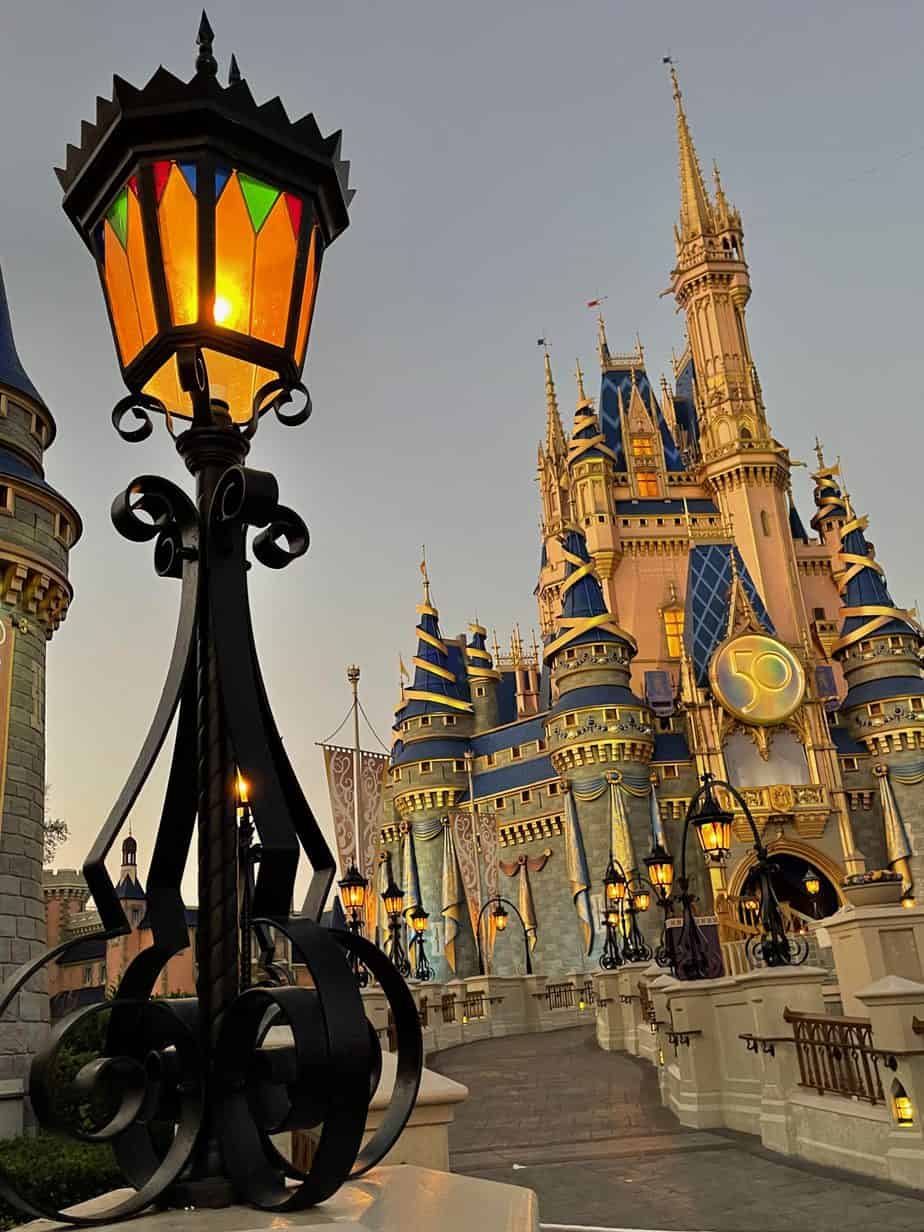 This post may contain affiliate links. We may receive a small commission if you click and purchase something. Please see our disclosure policy for more details.
If you have never visited Orlando, Florida you should be forewarned that the temperatures can get to be pretty intense. Pretty much year-round Orlando will feel "warm, maybe even hot" if you are from an area that has a more traditional season cycle. Be sure to download this free Disney Packing List before you leave so you know exactly what to bring.
Even in the coldest months of the year, Orlando temps tend to bottom out at around 50-60° while in the hottest months, temperatures will peak around 80-95°. The hottest months of the year can get to be pretty brutal between the temperature alone and the added factor of humidity.
Today we are going to be sharing with you a few tips and tricks that will help you to survive in the event that you visit Disney World during these intense temperatures.
But, I will take a hot day at Disney over any day here in my hometown. So here are my tips for staying cool.
How To Survive A Hot Day At Disney
Check the temperatures before you go
It is important to check the temperatures and expected forecast for your trip. You may be surprised at what you see. For example, if you visit Walt Disney World during April, where a lot of other states this month tend to have rather cool temperatures, in Orlando this is about the time that temperatures really start to kick into high gear.
Stay Hydrated on a Hot Day At Disney
It is extremely important to stay hydrated in high temperatures. Disney World Parks allow you to bring in your own refillable water bottles or if you would not like to carry a water bottle around, any of the quick service dining stations will give you a cup of water at no charge. It can be very dangerous to become dehydrated in extreme temperatures so be sure to always have water nearby and watch for signs of dehydration such as dizziness and headaches.
Don't Forget the Sunscreen!
Sun protection is important any time of the year, but on a hot day at Disney, Florida sun is brutal. The Sun can be very dangerous even when the temperatures are not extreme It is really important to apply sunscreen when visiting amusement parks and re-apply throughout the day as well. I highly recommend packing your own sunscreen, shops at Disney World parks do sell sunscreen but you will pay quite a higher price than if you bring your own.
Take Advantage of Indoor Restaurants and Attractions
It is extremely beneficial to utilize the indoor areas and attractions of the Disney World Parks. When the temperatures are extremely high, taking a break out of the sun is so refreshing. Be sure to take the time to enjoy your meals in the air-conditioned indoor dining and utilize indoor ride queues to get out of the sun, not all queues will have air conditioning but simply having the sun not beating down on you will get you some relief in those hot temperatures.
Two words…Water Rides!
If you are at a park that has water rides such as Splash Mountain or Pirates of the Caribbean at Magic Kingdom or Kali River Rapids at Animal Kingdom. On the Pirates ride you'll just get little splash but be prepared to get soaked on Splash Mountain or Kali River Rapids.
The great thing about those rides in the heat of the summer is that even if you get drenched from head to toe you will dry rather quickly due to temperatures and humidity and you will feel completely refreshed from the splash.
You can also take advantage of the two water parks on the Disney property (Typhoon Lagoon and Blizzard Beach) but these require a seperate admission ticket.
Cool Down with a Frozen Treat
Mickey Bar anyone? Disney Parks have a multitude of delicious frozen treats that are perfect for a hot day. Some of my personal favorites include Mickey Head ice cream bar, the Strawberry Lemonade frozen fruit bars, and of course the famous Dole Whip! If you're looking for a healthier treat to refresh you, you can find fresh fruit cups at a lot of quick service stations!
Dress Appropriately
This goes with checking and planning ahead with the weather. Make sure to dress appropriately! When the temperatures are high it's great to wear shorts, tank tops, as well as breathable materials such as moisture-wicking and athletic wear. A baseball cap is also a great way to keep the sun out of your face.
Pack Tools to Help You Cool Down
There are a lot of really great tools that are great for enduring hot days at Disney World parks. Some must haves include cooling towels, portable misting fans, as well as sunglasses and hats to protect your eyes/face from the sun.
Stay Cool With These Hot Weather Essentials
Pace Yourself
If you plan to spend a long day at the parks when the temps are high, I would highly recommend pacing yourself accordingly and taking a lot of breaks. Moving around and walking throughout the park in extreme temperatures can be dangerous if you don't do it properly! Allow yourself time to sit down from time to time and pay attention to how you are feeling throughout the day.
Take Advantage of the Cooler Times of the Day
Keep in mind that you if you have park admission for the day you can come and go to the park as you please so on days that there is extremely high temperatures it may be the best plan of action to spend your time at the park in the early part of the day and the evening, use the afternoon and maybe go back to your hotel or take a swim, give yourself some time when the temperatures are at their highest to take a break.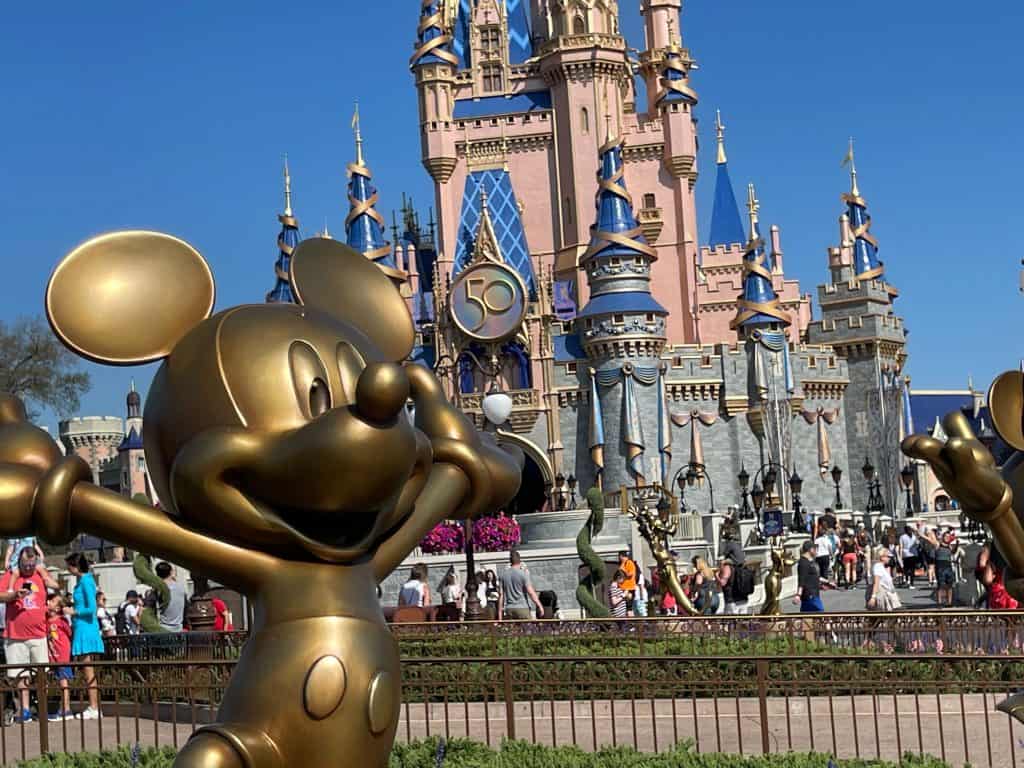 If you have not been to Florida, Orlando in particular, the weather may come as a shock to you. It's nothing that will stop you from enjoying the day but it is important that you pre-plan and make sure that you are taking care of yourself and your family in such high temperatures.
The great part about being at an amusement park during the hot weather is that you have a lot of opportunities to get some relief from the weather. If you have any additional tips to beat the Orlando heat that we didn't share here, feel free to share them with us and our readers! If you are planning a trip to Disney World I hope that this list will help you when it comes to preparing and packing appropriately.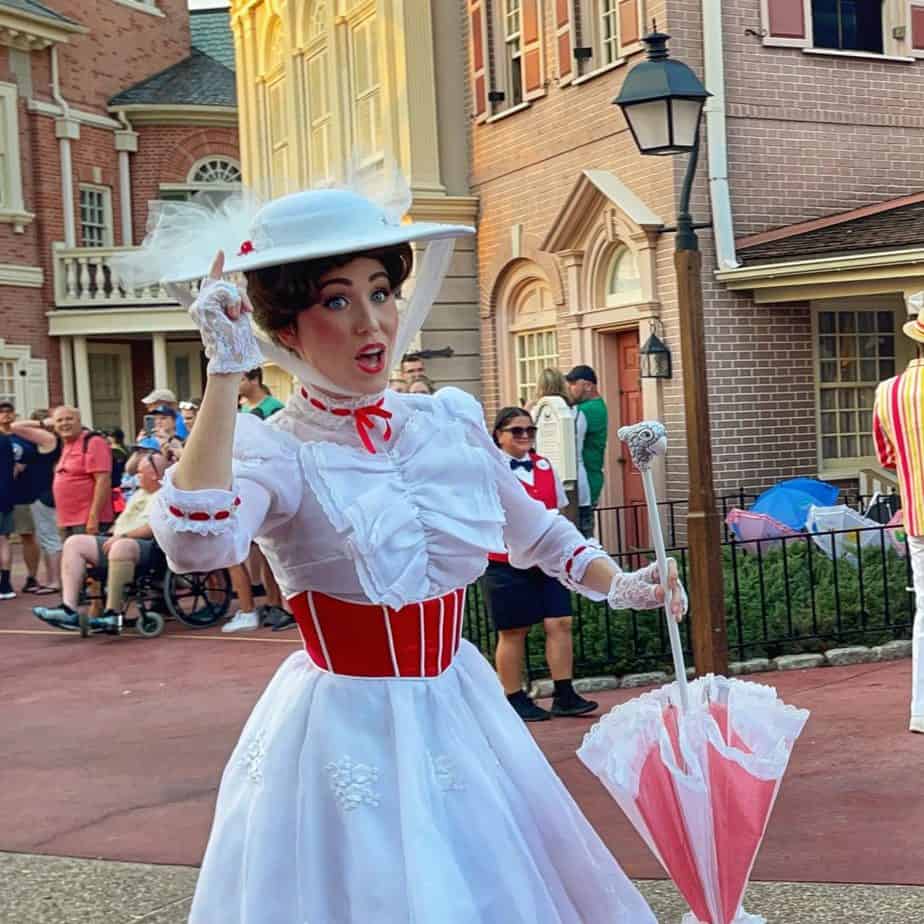 More Helpful Disney Planning Tips
Ways To Make Your Disney Vacation More Magical
Tips For Visiting Walt Disney World With Kids
101 Photos To Take At Walt Disney World
What To Pack In Your Disney Park Backpack
Disney World For Adults: A Kid-Free Guide
The Ultimate Guide To Epcot Flower & Garden Festival
Pack More Fun With These Disney Travel Essentials
Save these Disney Planning Tips. Pin the image below to your favorite Pinterest board.