Hocus Pocus Candy Charcuterie Board
Sisters, I smell CHILDREN! Are you a fan of the Halloween classic, Hocus Pocus? This kid-friendly movie is the perfect flick to watch with the family while snacking on this easy-to-prepare Hocus Pocus Candy Charcuterie Board.
This post may contain affiliate links. We may receive a small commission if you click and purchase something. Please see our disclosure policy for more details.
Charcuterie Boards are a party planner's best friend! What I love most about charcuterie boards is the extensive variety of goodies (sweet or savory) included. So, it should come as no surprise that I combined my favorite Halloween movie into a fun and festive Halloween Charcuterie Board.
This Hocus Pocus Candy Charcuterie Board not only does it contains an assortment of delicious candy and snacks, but it also looks fantastic, reminding everyone of the Sanderson sisters from the movie!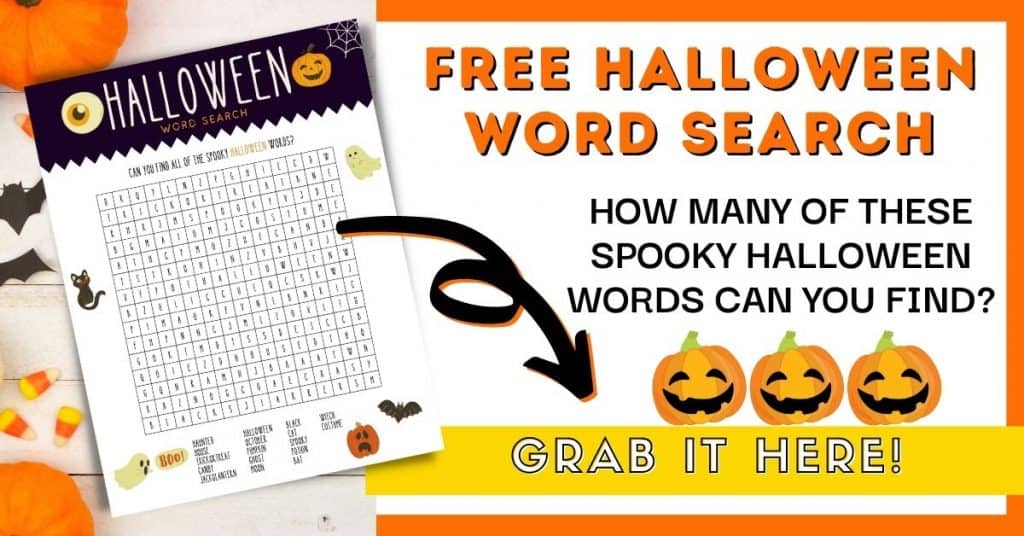 Why You'll Love This Hocus Pocus Candy Charcuterie Board
When preparing this charcuterie board, you will have an assortment of different ingredients, all of which are absolutely delicious. If you love variety, this recipe is for you.
The Hocus Pocus Candy Charcuterie Board is the perfect treat to prepare when hosting Halloween parties or before watching the movie with your loved ones.
It's not hard to assemble this incredible charcuterie board that will look impressive and taste amazing.
Must-Have Candy Charcuterie Board Ingredients
Soft Sugar Cookies – Use a Lofthouse cookie for each of the Sanderson sister's faces!
Lemon Drops – The lemon drops will be used as hair for Sarah.
Red Licorice – Use chopped pieces of red licorice for Winifred's hair.
Black Licorice – The black licorice will be used as hair for Mary.
M&Ms – When using M&Ms, be sure to get the Halloween-themed ones so that the colors will match.
Jelly Beans – Place your jelly beans in a miniature plastic cauldron.
Candy Popcorn – Add candy-coated popcorn around the spread of your Hocus Pocus Candy Charcuterie Board.
You can use several other ingredients to prepare this delicious candy board, including gumballs, sour balls, chocolate coins, chocolate eyeballs, and pumpkin Peeps.
Charcuterie Board Notes
Use a bit of white icing to get your loft cookies to easily stick to the charcuterie board. In this case, a little goes a long way, so you will only need a drop or two on the back of each cookie.
Give your candy a minimum of one hour to set on the charcuterie board before serving. By doing this, you can keep the candy from falling apart and turning into a huge mess before you've had time to serve it.
If you can't find candy-coated popcorn, you can always make your own with a bag of popcorn and some candy melts.
Hocus Pocus Candy Charcuterie Board FAQs
Where can I find a mini cauldron for the candy charcuterie board?
You should be able to find the mini cauldron in the dollar store. If not, check your local arts and crafts stores or buy them from Amazon. You can always wash them and reuse them any time you make this board.
Can I add other treats to the Hocus Pocus Candy Charcuterie Board?
Definitely! If you plan to add different treats, ensure they fit the Halloween theme. Choose candies in specific colors, such as black, orange, purple, and green.
How many people does this charcuterie board serve?
When following this recipe, you should be able to serve up to 12 people with the charcuterie board. When hosting larger events, consider making more than one board to have enough to go around.
Try These Fun Halloween Ideas
Hocus Pocus Candy Charcuterie Board
Ingredients
3 Loft Cookies w/ white icing
Sarah's Hair:
20-25 Lemon Drops
Winifred's Hair:
7-8 Red Licorice, cut to 1 inch in length
Mary's Hair:
7-8 Black Licorice, cut to 1 inch in length
White Icing
Edible Black Marker
All candy should be orange, purple, green and black.
Green Licorice
Black Licorice
M&M's
Sour Squares
Sour Balls
Gumballs
Rock Candy
Jelly Beans
Gummy Eyeballs
Pumpkin Peeps
Gummy Mini Frogs
Gummy Black Cat
Chocolates:
Chocolate Coins
Chocolate Eyeballs
Candy Popcorn:
Lime Popcorn
Grape Popcorn
Extras:
Plastic Cauldron, cut in half
Instructions
Begin by placing the loft cookies on the tray or board.
Place a small dollop of white icing on the bottom of the cookies so they adhere to the tray or board.
Use the icing on the tray to create an outline of the Sanderson girls around the cookies.
Begin placing the candy on the tray to create the hair.
Set to the side for 1 hour so the candy can set.
Place the cauldron on the board.
Now begin to place the various candies, and popcorn on the board.
Garnish with the Eyeball chocolates and candy coins.
Serve and enjoy