Check Out The Unofficial Disneyland Activity And Autograph Book
Hey Friends – It's another Disney day here at The Farm Girl Gabs. My blogger friend Danielle from Busy Mom's Helper is here to talk about her Unofficial Disneyland Activity And Autograph Book.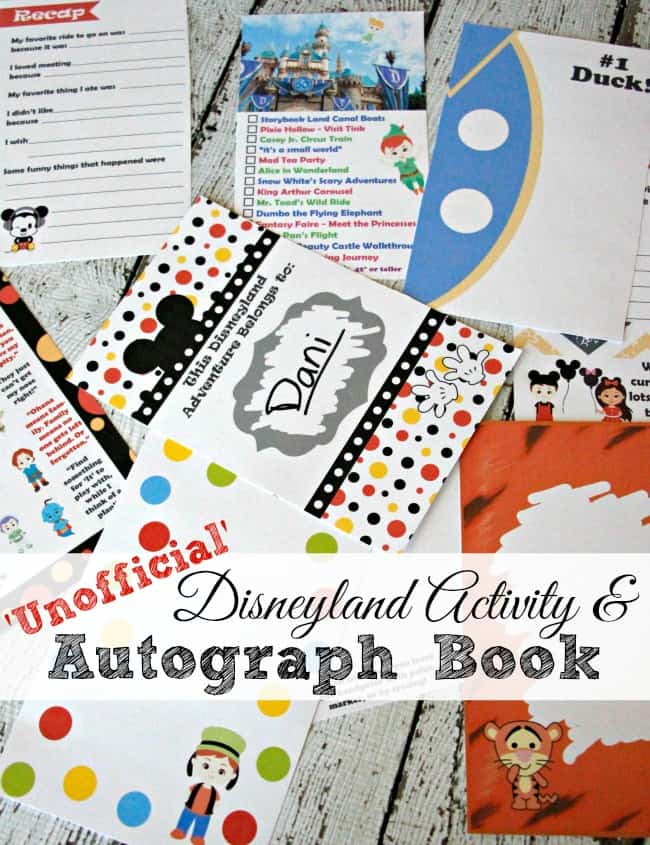 Hiya everyone – a big thank you to Melissa for letting me take over Farm Girl Gabs for a minute! I'm Danielle from Busy Mom's Helper, and I've been hard at work on something super exciting, super fun, and super Disney – and it's finally finished so I get to share the news with all of you! Presenting our 'Unofficial' Disneyland Activity And Autograph Book!
This book is designed for Disneyland and California Adventure, to give kids something fun while waiting in line for rides, relaxing at the hotel after a busy day in the parks, or resting before the big Paint the Night Parade and fireworks show. Instead of hearing 'how much longer', they'll be happily entertained to give you a few moments of quiet – or work on it together for even more memories!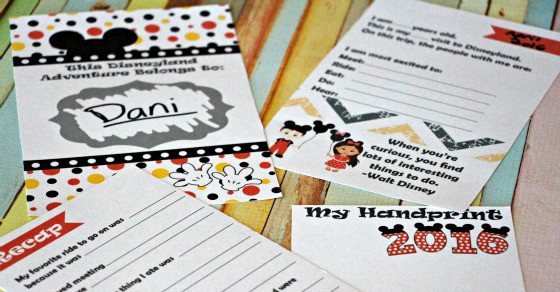 We included plenty of games, mazes, jokes, even connect the dots and design your own Super Hero outfit inside. Keep track of what rides you've done, and which are left, with our handy ride checklists – divided by the 'lands' and complete with height requirements.
We even tossed in some pages to help you keep your vacation memories – such as spots to write funny moments or favorite rides from the trip, and even a place to trace their handprint. Over 20 of the pages are creatively designed autograph pages that put those old boring, blank ones to shame! Themed after favorite characters, from classics like Pluto and Ariel, to Darth Vader, Avengers and more.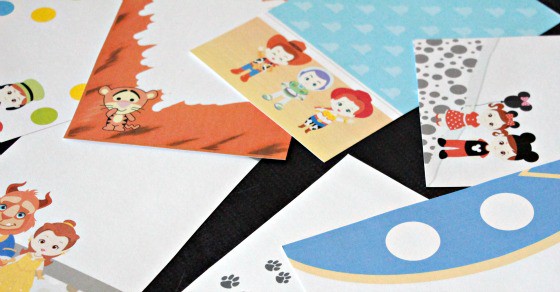 Because you already have plenty to carry around the park, especially with kids, we wanted to keep the size completely reasonable – that's why we chose to keep it 6×9 in size, with 66 total pages of neat activities and autograph spots! That means the pages are large enough for even little kids to draw and fill out, but small enough you can fit it into most bags you'll have with you – or light enough the kids can hold on to them, which is what ours insisted on doing because they were so fun!
Order Your Copy Of  The Unofficial Disneyland Activity And Autograph Book Today!!
Whether you're planning a vacation soon for Spring Break, or are waiting for the holiday celebrations, you can nab your book today and start getting excited (or MORE excited!). To appeal to everyone, we have it as a PDF you can download, print and bind yourself (a great choice if you have many children) or if you want to skip that hassle there's a professionally printed book, perfectly bound with shiny cover. The book is also available on Amazon by clicking here
.
Whichever you choose, your kids will have a magical time with this keepsake book – and your whole vacation will be a bit saner without the boring lines!
This post contains affiliate links to help support this blog. Please see my disclosure policy for details.