Seasoned Corn Butter is the perfect way to jazz up an ordinary ear of corn. Here are Four Fantastic Corn Butters that are perfect for that wonderful summer vegetable.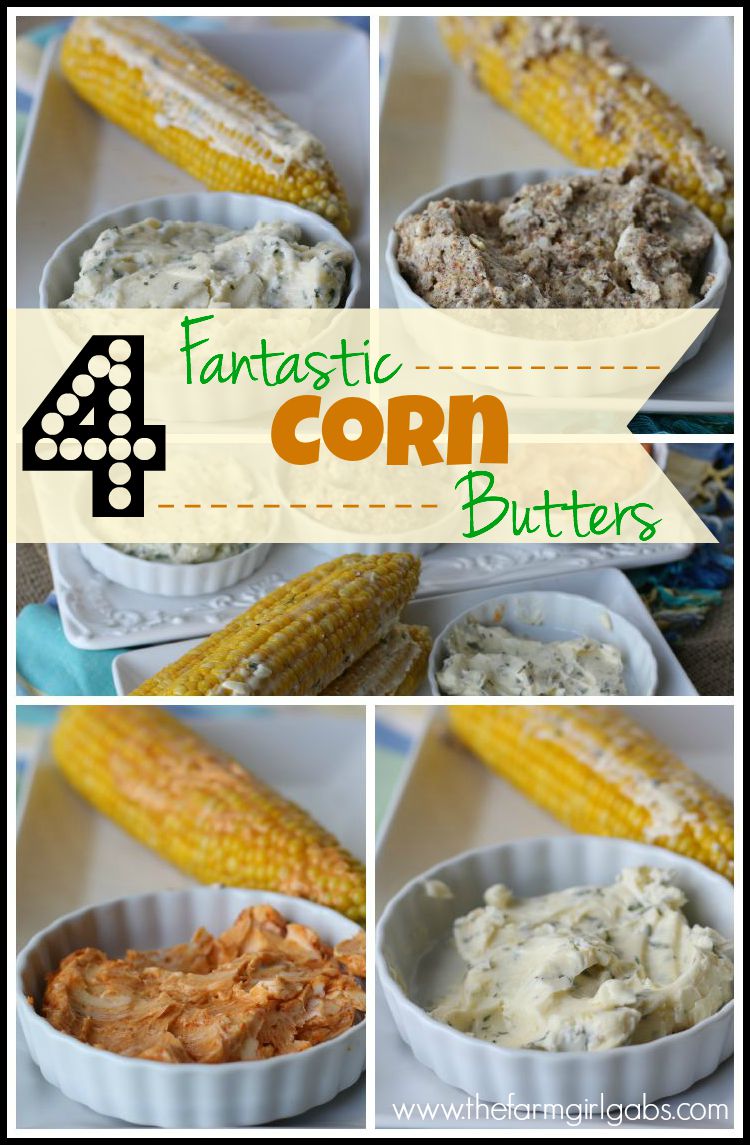 Summer is here and that means one thing for my family – it's Jersey Fresh Corn season here at Russo's, our family farm. I don't know about you but my summer officially begins when I bite in to my first ear of corn from our farm (usually around July 4th.)
Corn is the biggest crop we grow here on our farm. Each year, we grow about 300 acres of sweet corn. That translates to approximately 100,000 crates of corn which is packed and shipped all over the United States. Yep, that's a lot of sweet corn. We grow three varieties on our farm – white, yellow and bi-color. Like the tomatoes we grow here in the Garden State, Jersey is also well-know for the sweet and delicious corn grown here.
As much as I love corn, I like to find ways to jazz it up. Eating it can get, how can I say this politely……monotonous. It's time to change things up a little. What goes better with corn on the cob than BUTTER!!! So to break the monotony, I came up with Four Fantastic Corn Butters that are the perfect accompaniment for an ear of corn. These corn butters are winners all the way around because they are not only excellent with corn but also with meat, poultry, fish and seafood. How's that for versatility!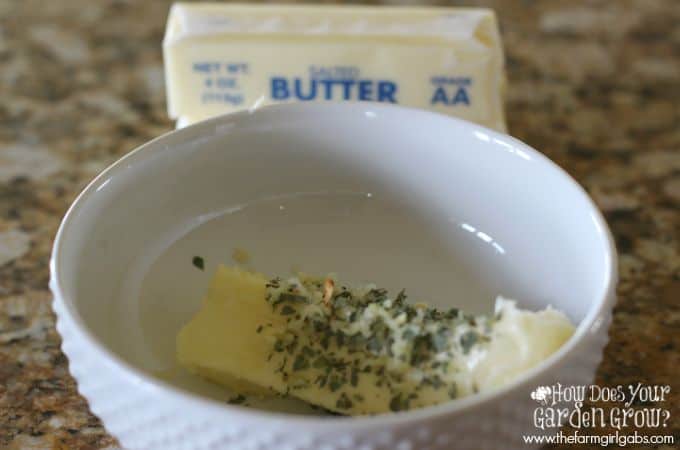 Corn butter or compound butter as it is often called is really easy to make. It is simply butter enhanced with various spices and flavors. All you have to do is take a stick of softened butter and mix it with whatever seasoning you like.
These Four Fantastic Corn Butters are absolutely delicious!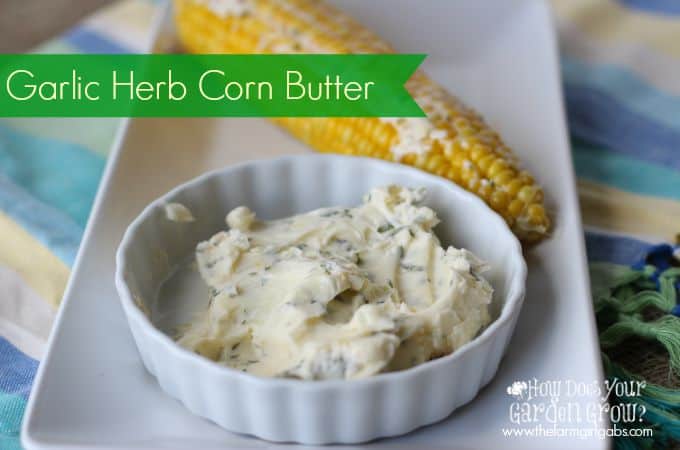 So tell me, which one of these butters will you be trying? Whether you like your corn grilled or boiled, you'll be amazed at how great it tastes with these seasoned butters.
Enjoy!