The Best Jewish Apple Cake
This Jewish Apple Cake recipe is moist and packed with sweet apples and cinnamon. This easy apple cake recipe is our family's favorite. Be sure to grab a slice of this perfect fall dessert before it's all gone.
This post may contain affiliate links. We may receive a small commission if you click and purchase something. Please see our disclosure policy for more details.
It's apple season here at Russo's! Along with pumpkins and gourds, apples are synonymous with fall. It's a wonderful time of year. We grow 20 acres of apples here on our farm and 14 different varieties including popular favorites such as Gala, Stayman Winesap, Red Delicious and Fuji (my favorite).
This traditional Jewish Apple Cake is a family favorite. It is a delicious cake that you can make any time of the year. My mom has been making this recipe since I was little. I love apple dessert recipes.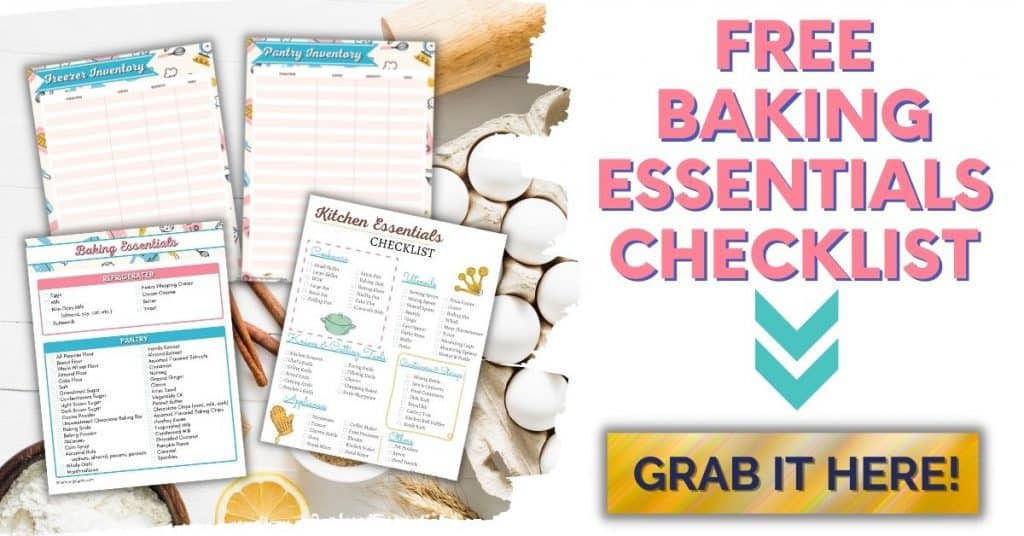 Lucky for me, our house sits right in the middle of one of our apple orchards. So, I am lucky enough to be able to walk out the front door and swipe an apple or two. If you are planning on apple picking with your family, save a few of those beauties for this easy apple recipe.
Fun fact: Did you know that an apple tree takes three years from the time it is planted to produce an apple?
Apples and baking go hand in hand. I always find myself baking more during the fall and winter months. I find it very comforting.
What is a Jewish Apple Cake?
A Jewish Apple Cake is a dense cake made with fresh apples. This fresh Apple Cake is very popular in the Philadelphia area where I live. It is thought that this cake originated from Poland.
Jewish Apple Cake is considered pareve for those who follow the restrictions of a Kosher diet. This is because this moist apple cake is made without any dairy products. So this delicious apple cake can be enjoyed after a meat meal since the Jewish dietary laws prohibit mixing meat and milk.
This easy apple cake is often served during the Jewish holiday of Rosh Hashanah (the Jewish New Year). Apples represent a sweet New Year.
What Are The Best Apples To Bake With? Which Baking Apple Should I Use?
Here are some apple varieties that you can bake with. I like to mix the varieties of apples to add more depth of flavor to the recipe. Any variety or combination of apples listed below are the best apples for Jewish Apple Cake.
Stayman Winesap
Granny Smith Apples
Gala
Honeycrisp
Cameo
Rome
Jonagold
Fuji
Braeburn
What ingredients do I need to make a Jewish Apple Cake
As I mentioned above, this is a dairy-free cake (pareve). So you will not find any milk products or butter in this dense apple cake.
Fresh Apples (I love to mix the varieties, but use whatever is fresh at your local farmers market.
Orange Juice
Vegetable Oil
Eggs
Flour
Cinnamon
Vanilla Extract
How To Make A Classic Jewish Apple Cake
Tips 1:
It's packed with Russo's fresh-picked apples and easy to make. I like to make it for a weeknight dessert or to bring to a party or get together. Here is how it's made.
You'll need an angel food pan for this cake. Grease and flour the tube pan thoroughly.
Tip 2:
Next, you'll need to peel six apples.I like to mix apple varieties when I bake. It adds a delicious depth to the flavor of the recipe. For this cake, I used Cortland and Gala apples.
Baking Tip: Check your local farmers' market for utility apples or seconds. They have bumps and bruises on them but are perfect for baking. And they are a lot cheaper too.
Tip 3:
Slice the applesand combine with half of the cinnamon sugar mixture.
Sift flour,sugar, baking powder and salt together and pour in a large mixing bowl
Add the liquid ingredients and mix just until incorporated.
Tip 4:
Pour half of the cake batter in the prepared pan. This is a thick batter. Layerhalf of the apple slices and sprinkle half of the remaining cinnamon sugar over top. Repeat once more with the remaining batter and remaining sliced apples.
Bake in a 350-degree oven for about one hour and twenty minutes. Let cool completely in the pan and when it's finished…you won't be disappointed. This is a very dense cake, so you may have to bake an additional 15 minutes depending on your oven.
The sweet Jersey Fresh apples, combined with the moist cake are the perfect combination. The cake also has a tasty crunchy topping with a combination of crispy baked apples, cinnamon sugar mixture.
Serve as is or with a scoop of vanillaice cream. It's Jersey Fresh at its best. I hope you enjoy this favorite recipe.
Must-Have Kitchen Essentials To Make This Jewish Apple Cake
These items are helpful to have in your kitchen when making this Jewish Apple Cake recipe
Mixer
Tube Pan
Apple Paring Knife
Oven Mitts
Spatula
Cutting Board
Try These Easy Apple Dessert Recipes
40 Apple Recipes To Celebrate Fall
Apple Caramel Walnut Cheesecake Bars
Save this delicious Jewish Apple Cake Recipe for later. Pin the image below to your favorite Pinterest board.
Yield:

16
The Best Jewish Apple Cake
Cook Time:
1 hour
15 minutes
Total Time:
1 hour
40 minutes
This Jewish Apple Cake recipe is moist and packed with sweet apples and cinnamon. This dense dairy-free apple cake features a crunchy apple cinnamon topping Be sure to grab a slice before it's all gone.
Ingredients
3/4 cup of sugar
1 teaspoon cinnamon
4 cups all-purpose flour
2 cups sugar
4 teaspoon baking powder
1 teaspoon salt
1 cup orange juice
1 cup vegetable oil
4 eggs
1 teaspoon vanilla extract
6 apples, peeled and sliced
Instructions
Pre-heat oven to 350 degrees. Grease and flour 9.5-inch tube pan and set aside.
Peel and slice 6 large apples, set aside.
In small bowl, combine 3/4 of sugar and cinnamon. Mix together.
Add 1/2 cup of the sugar and cinnamon mixture to the sliced apples. Stir to coat and set aside.
In a large mixing bowl, sift flour, 2 cups of sugar, salt, and baking powder together.
Make a well in the center of the dry ingredients and add the orange juice, oil, eggs and vanilla, Beat until incorporated.
Pour half of the batter in a greased tube pan. Spread half of the apple mixture over the batter and sprinkle with half of the remaining cinnamon sugar mixture.
Add the remaining mixture to the pan and top with the rest of the apples. Sprinkle with remaining cinnamon sugar.
Bake for 1 hour and 10 minutes or until toothpick comes out clean.
Allow cake to cool completely before removing from the tube pan.
Notes
Jewish Apple Cake is a dense cake. This cake can take up to 1 hour and 15 minutes to bake.