This shop has been compensated by Collective Bias, Inc. and its advertiser. All opinions are mine alone. #PotPiePlease #CollectiveBias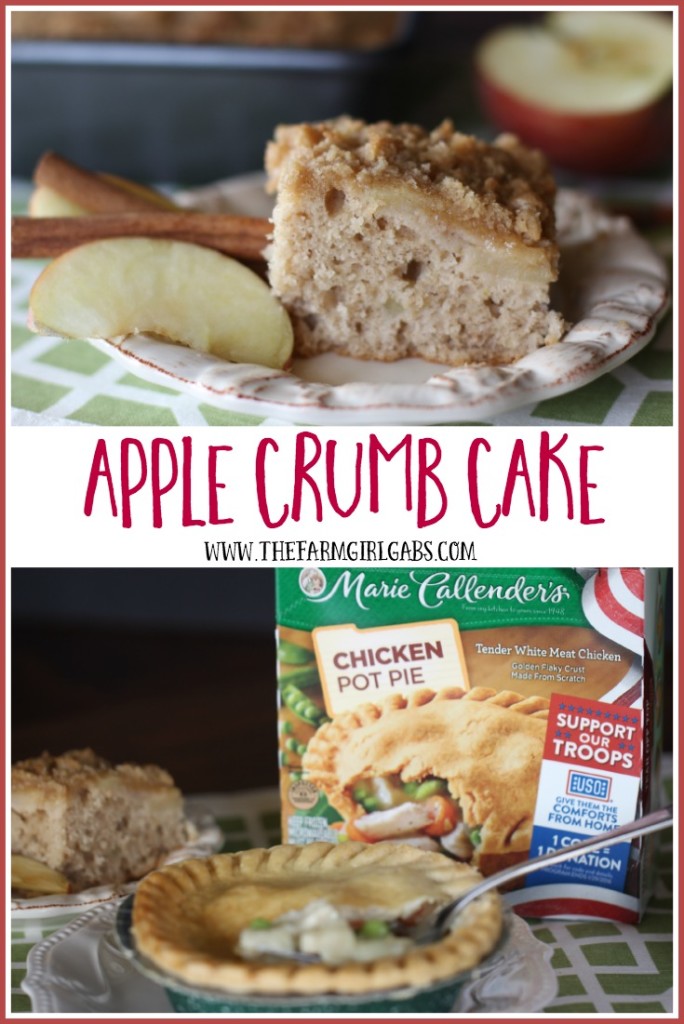 When it comes to comfort foods, there are a few favorites that come to mind, like soups, macaroni and cheese and chicken pot pie. Ahhh….chicken pot pie. There is just something so delicious and comforting about chicken and vegetables baked in a golden flaky pie crust. When I don't have time to prepare a homemade pot pie, or I am just looking for a quick meal for the family, Marie Callender's® Chicken Pot Pie is my choice for "Comfort in a golden, flaky crust".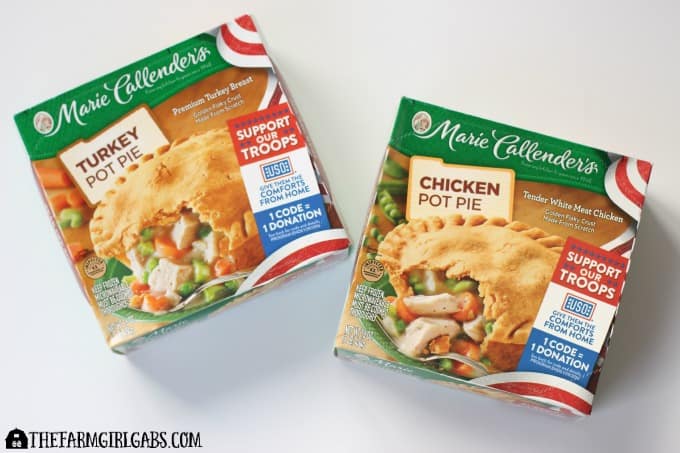 As the weather turns colder and summer turns to fall, the craving for comfort food increases. Marie Callender's® reminds me of the pot pie my mom makes. It's perfect for a nice family dinner. Making pot pie from scratch can be very time-consuming. A Marie Callender's pot pie takes the time-consuming prep work away. Made with tender chicken and fresh vegetables, Marie Callender's® Chicken Pot Pie can be baked in the oven or microwaved. They come in different flavors too. I am all about choices!
Dinner is not complete in my house without dessert. My family loves sweet endings and I am a firm believer that your can have dessert and eat it too. Apple Crumb Cake is one of my family's favorites.
It's the perfect sweet ending to a hearty pot pie for dinner. It's even made with apples from our farm, so that makes it even more delicious. This recipe has a muffin-like batter and is a nice quick dessert to whip together.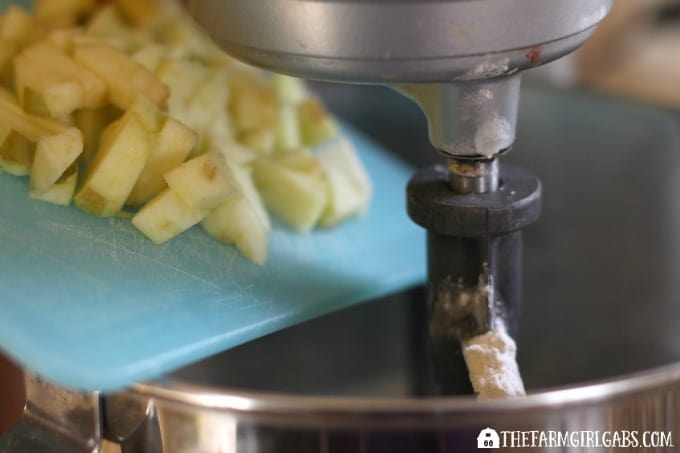 Apples are added to the batter and gently mixed in. I have said this many times before, but I like to mix my apples when baking. It adds to the flavor of the recipes. I used the Cameo and Fuji apples that we grow here on our farm for this Apple Crumb Cake. This recipe also has a nice hint of cinnamon with as we all know, pairs perfectly with the apples.
This cake fits perfectly in a 9 x 9 baking pan. More apples are layered on top right before the crumb topping is added. When the Apple Crumb Cake is baked, the crumb topping becomes a nice golden brown and the apples make the cake sweet and moist.
Have your heard about Ibotta? Ibotta is a smart new way to earn cash when you shop. You can join and save money on the 10 ounce or 16 ounce Marie Callender's® Pot Pie varieties or the Marie Callender's® Pot Pie Family Size varieties. I purchased the pot pies at Walmart. They can be found in the freezer section of the store. I also picked up the ingredients I needed for the Apple Crumb Cake there too.
What better way to warm up on a cold winter's night than with a hearty Marie Callender's® Pot Pie and a slice of Apple Crumb Cake for dessert. The only problem with this entire meal….it's hard not to go back for seconds. What's your favorite comfort food? Have your tried Marie Callender's® Pot Pie yet? What's your favorite variety?
Apple Crumb Cake
Need a quick dessert? Try this moist Apple Crumb cake.
Author:
Melissa Russo / thefarmgirlgabs.com
Ingredients
2 cups flour
3 teaspoons baking powder
1 extra large egg
⅓ cup sugar
½ teaspoon salt
1 teaspoon cinnamon
1 teaspoon vanilla
1 cup milk
3 tablespoons vegetable oil
3 apples, peeled and sliced
Crumb Topping
½ cup brown sugar
½ cup flour
¼ cup soft butter
½ teaspoon cinnamon
Instructions
Preheat oven to 400 degrees.
Grease a 9 x 9 pan
Sift dry ingredients for the cake and set aside.
Peel and chop one apple to mix in the cake.
Peel and slice 2 apples for the topping.
In a mixer, beat egg, oil and milk together. Add vanilla.
Lightly mix dry ingredients into the wet, just until incorporated.
Stir in chopped apples.
Pour into 9 x 9 pan. Arrange sliced apples on top.
Mix crumb topping ingredients together and use a fork or pastry blender to make small pea-sized crumbs.
Sprinkle on top of cake.
Bake for 25 minutes or until toothpick comes out clean.