This post was sponsored by American Heritage Chocolate as part of an Influencer Activation for Influence Central. I received complimentary product to facilitate my review.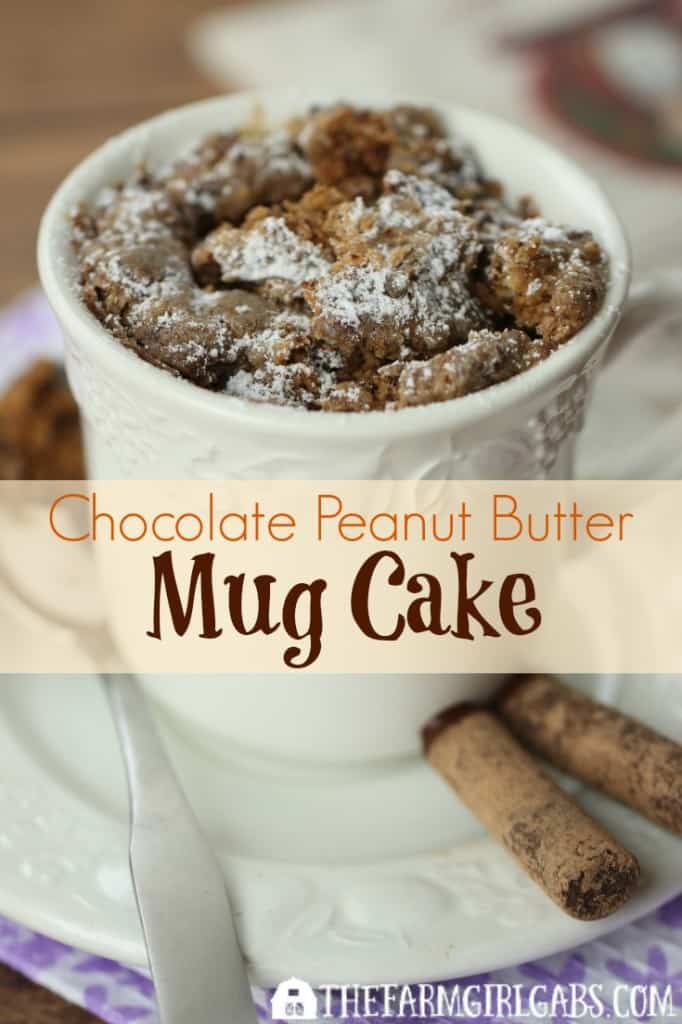 There is something miraculous about the combination of chocolate and peanut butter. It's a marriage made in heaven. Hand me a dessert with this chocolate and peanut butter pairing and I am all over it! Sometimes, a quick dessert like this Chocolate Peanut Butter Mug Cake is needed to satisfy our craving. And by quick, I mean one minute. Yep, one minute to a delicious treat. I have seen mug cakes all over the internet, but this is my first time experimenting and having fun creating. Since chocolate a peanut butter are a match made in heaven, I couldn't think of better ingredients to experiment with.
For many, including me, chocolate soothes the soul. It's often just what we need for a quick pick me up to help get us through the day or as a cure for a bad day in general. Have you ever tried American Heritage Chocolate Bites? American Heritage Chocolates are artisan chocolate made from a recipe from 1750. These decadent bites have a rich chocolate flavor and a hint of cinnamon, nutmeg, vanilla, orange, and red pepper; all ingredients that were available in the 18th century. American Heritage Chocolates can be found at your local Cracker Barrel from now until July.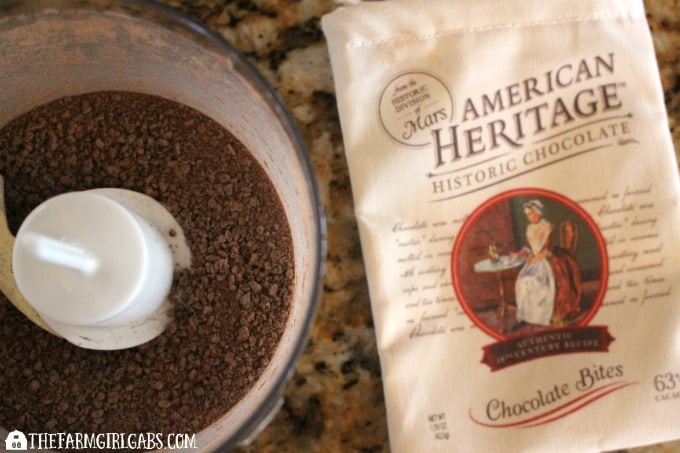 I incorporated some of the American Heritage Bites into this Chocolate Peanut Butter Mug Cake by pulsing them in a food processor first. This dessert is pretty much a one-bowl wonder (with the exception of using the food processor). Simply combine all of the ingredients in a bowl, mix and add to a mug. Pop the mug in a microwave for one minute and once the time goes off, say hello to a Chocolate Peanut Butter Mug Cake! Pretty complicated, huh? Not!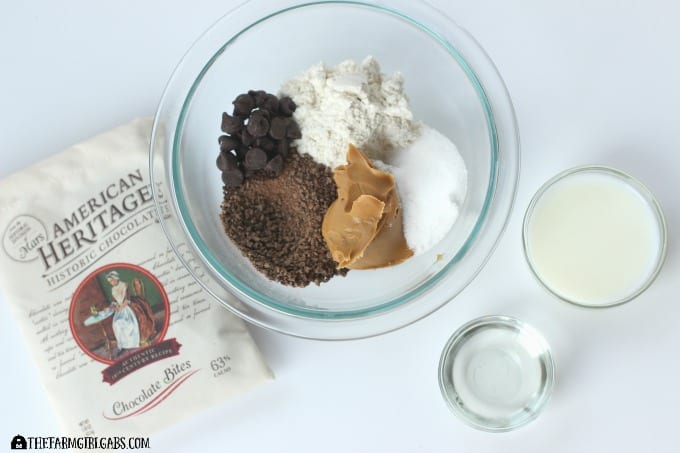 I thoroughly enjoyed this mug cake while it was warm. The chocolate and peanut butter melted right in my mouth. I refrained from adding a nice heaping scoop of vanilla ice cream to the top. It was hard to do.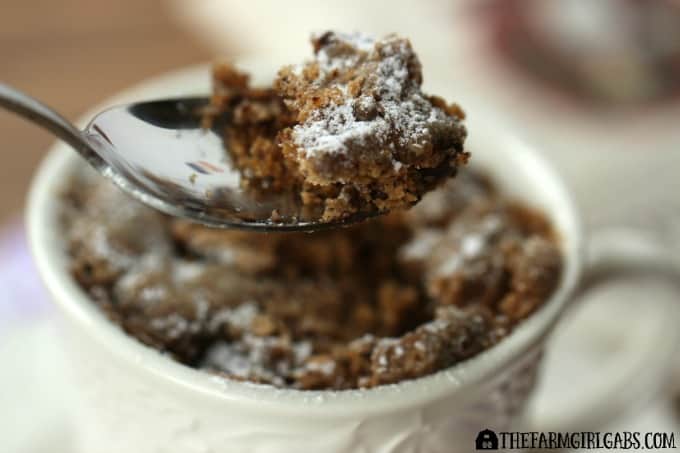 Want to experience American Heritage Chocolates too? Be sure to fill out the form below and enter to win an American Heritage Chocolate Prize Pack (ARV $109.95). Influence Central will randomly select 5 winners from all program entries and will handle fulfillment of the winning prizes.
American Heritage Chocolate Prize Pack Giveaway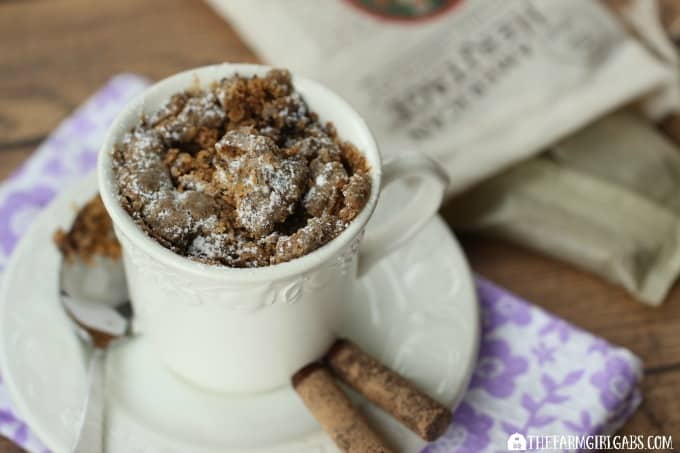 You can also check out American Heritage Chocolates on the following social media channels.
Chocolate Peanut Butter Mug Cake
There is something miraculous about the combination of chocolate and peanut butter. This quick Chocolate Peanut Butter Mug Cake is a delicious recipe to satisfy your chocolate and peanut butter craving. #ChocolateHistory
Author:
Melissa Russo / thefarmgirlgabs.com
Ingredients
3 tablespoons baking mix
2 tablespoons ground American Heritage Chocolate Bites
1 tablespoon sugar
2 tablespoons peanut butter
2 tablespoons milk
1 teaspoon canola oil
1 tablespoon chocolate chips
Powdered sugar for dusting
Instructions
In a food processor, pulse 6 American Heritage Chocolate Bites until ground.
In a medium bowl, combine baking mix, ground American Heritage Chocolate, sugar, peanut butter, milk, chocolate chips and canola oil. Mix until just incorporated.
Fill a microwavable mug with batter. Microwave on high for one minute.
Remove and let sit two minutes before eating. Sprinkle with powder sugar.