It's apple season. Try one of these 40 Amazing Apple Recipes to celebrate fall!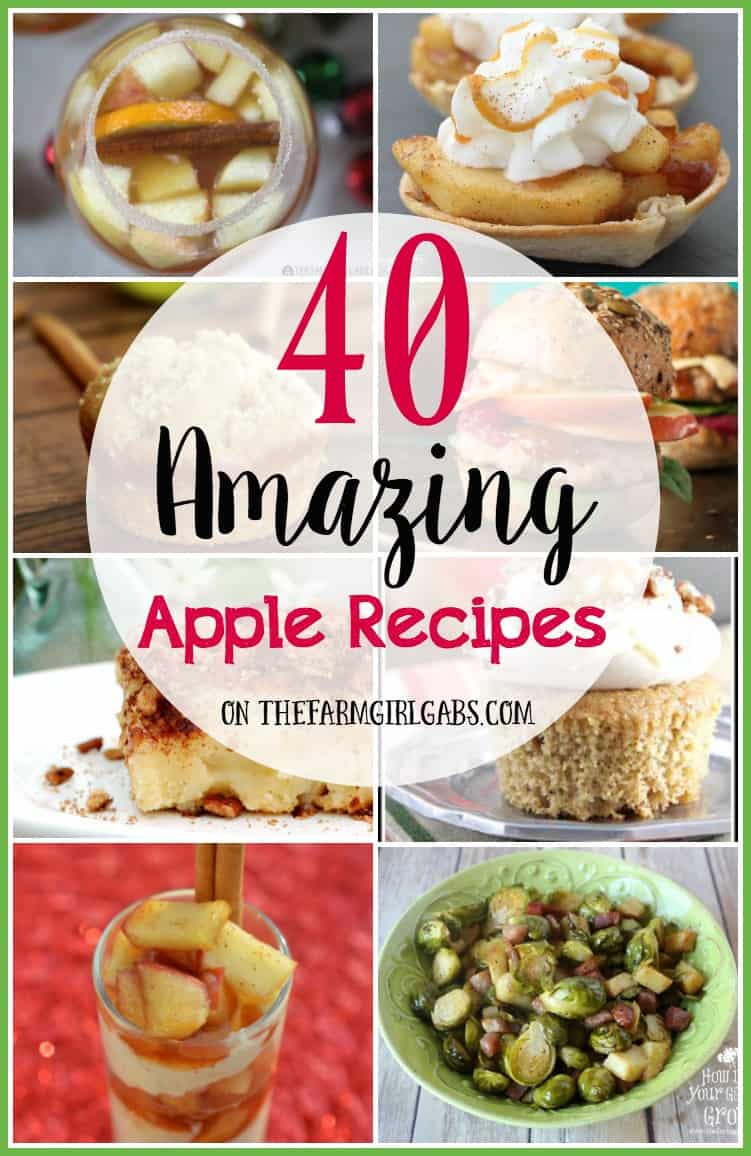 Guess what? It's apple season here on our farm. While I am not fully ready to embrace the fact that summer will soon ride off into the sunset, I do love fall. It is my favorite season here on the farm. The beautiful orange and yellow hues, the abundance of pumpkins in our fields and the many varieties of apples we grow make me really appreciate farm living. Fall is Mother Nature's last hurrah before the winter sets in. It is her way of reminding us to take a step back and appreciate the bountiful harvest and beauty of this season.
Fall is also the time of year when it seems like everything shifts to apple, pumpkin picking, and Halloween. It's such a family-oriented time of year. So, as you head out to your local farmer's market or apple orchard, here are 40 Amazing Apple Recipes from some fabulous bloggers that you can make with all those delicious gems you gathered.
Here are a few from The Farm Girl Gabs…..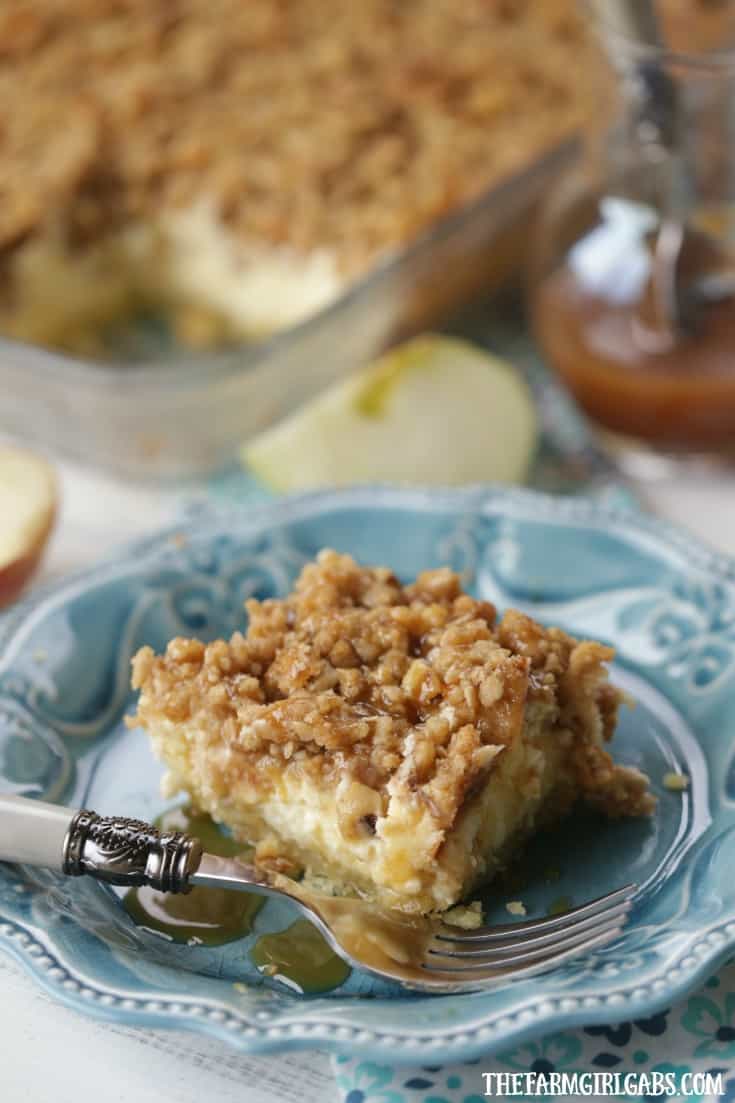 Apple Caramel Walnut Cheesecake Bars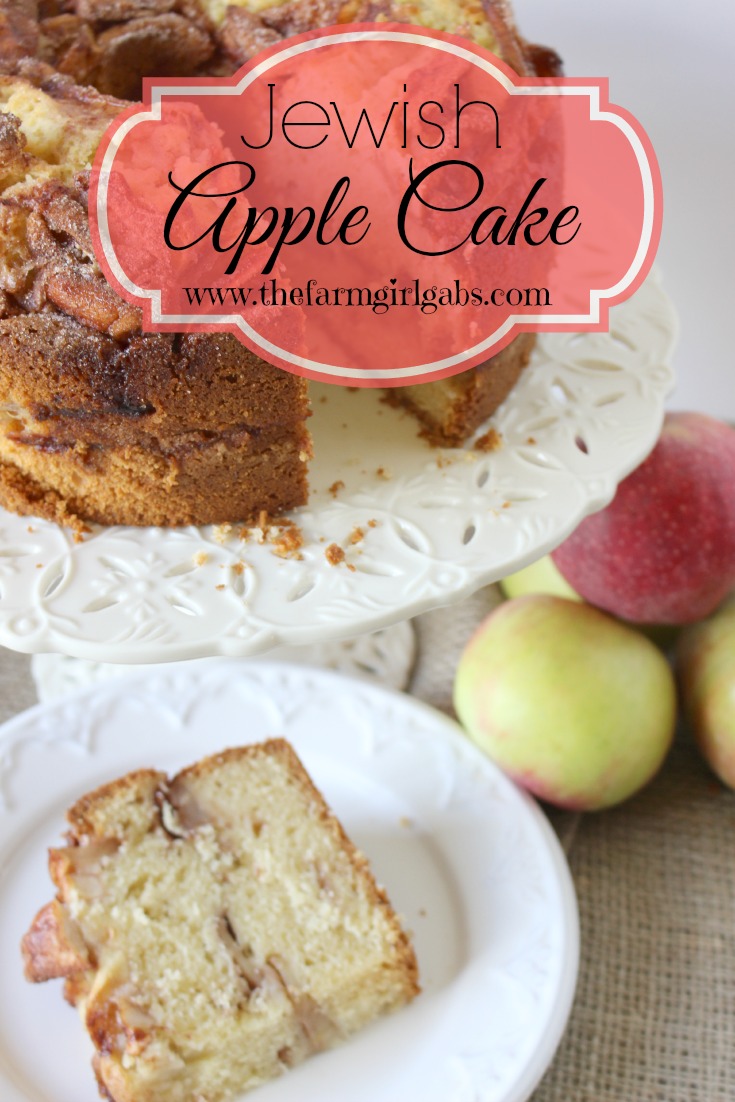 Apple Cheese Puffs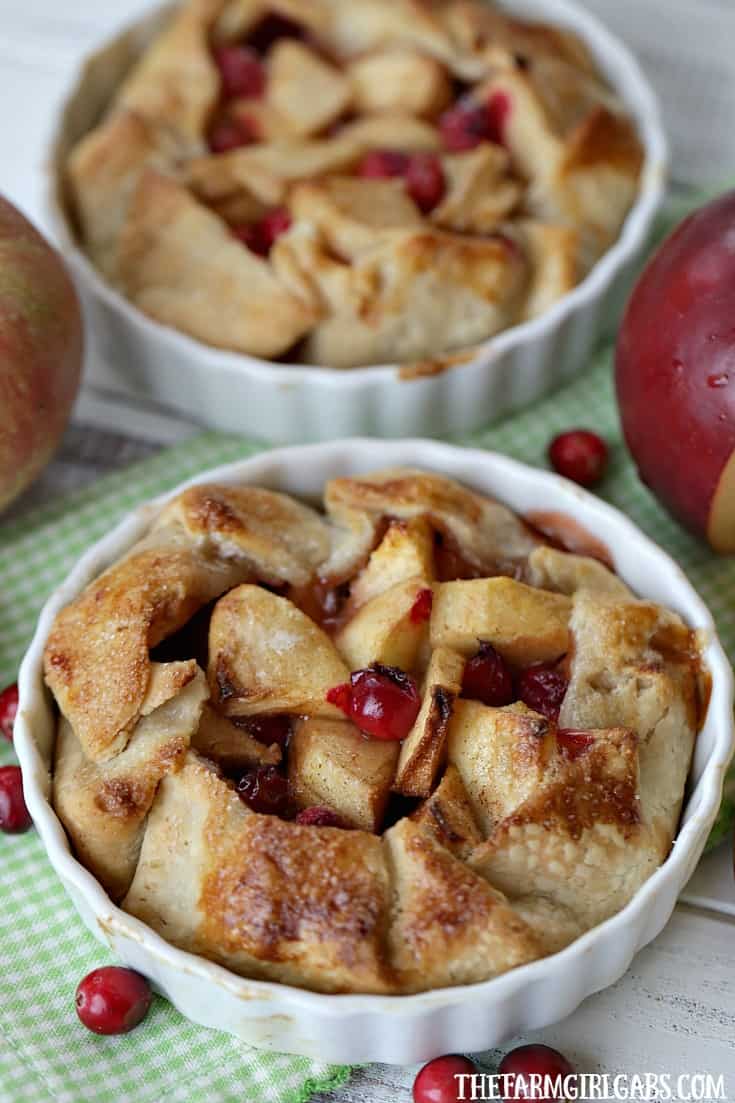 Apple Cranberry Tarts

Apple Spice Cupcakes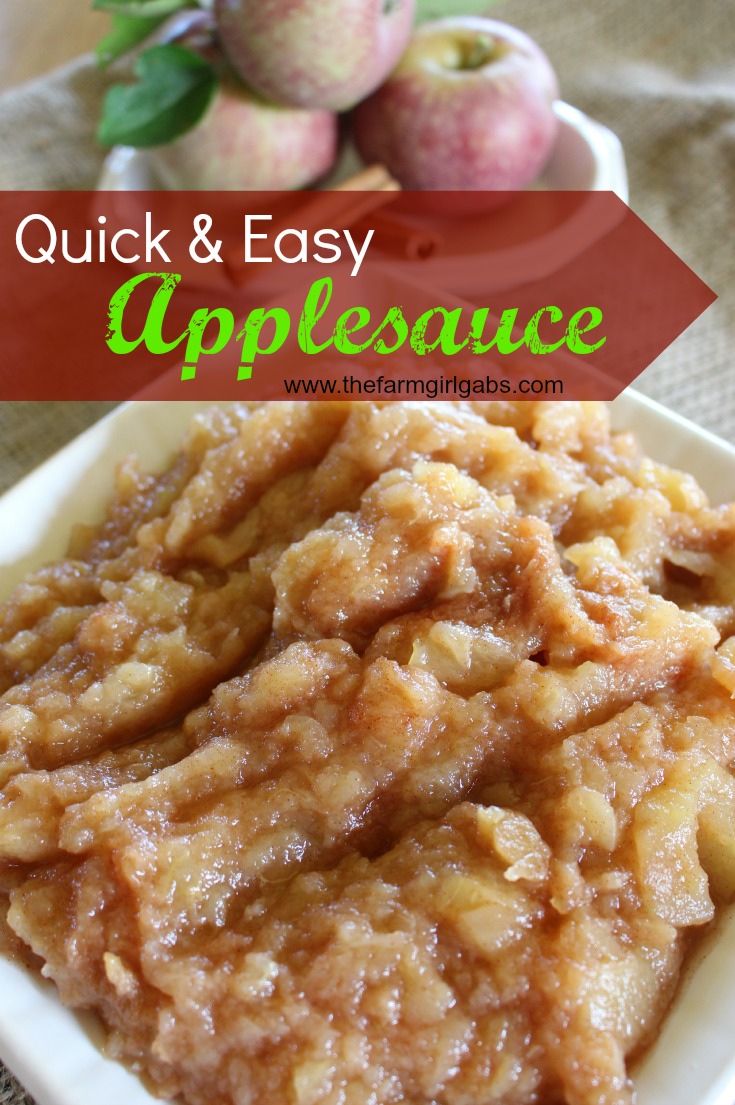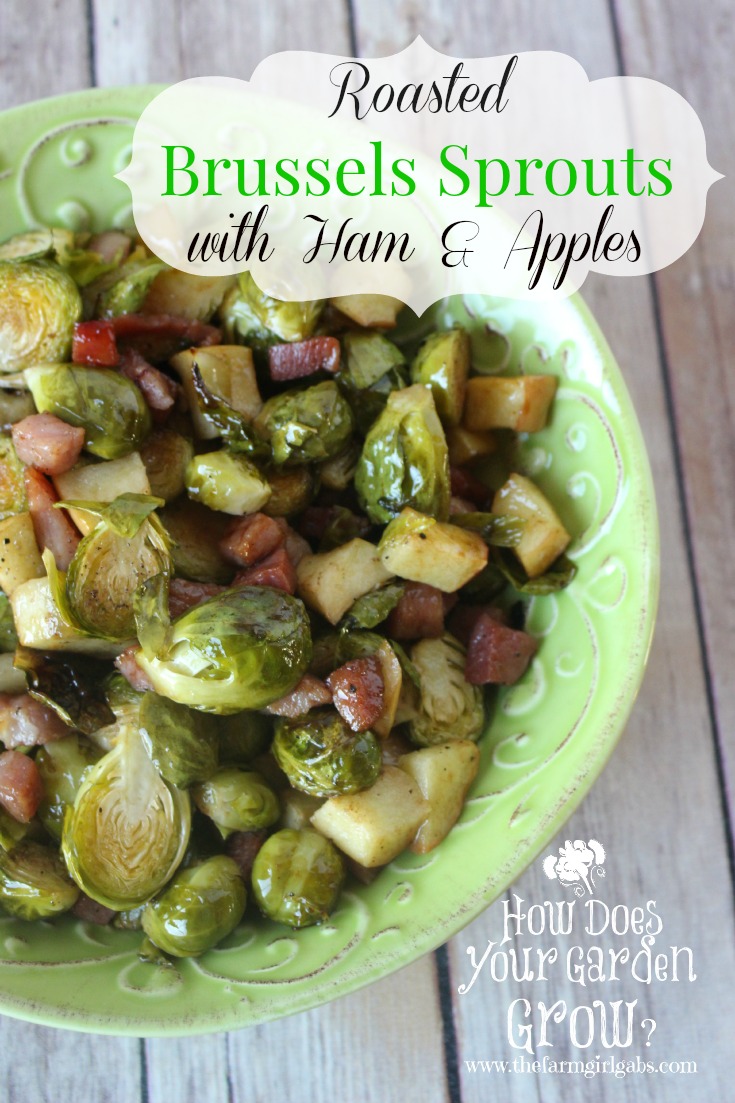 Roasted Brussels Sprouts With Ham & Apples
Here are a few from around the web…
Fennel Apple Walnut Salad – Giggles Gobbles And Gulps
Apple Pie Moonshine – Souffle Bombay
Easy Crock Pot Apple Butter – Baking Beauty
Baked Apple Chips – Town And Country Living
Homemade Apple Pie Filling – Cincy Shopper
Caramel Apple Biscuit Bake – Table For Seven
Caramel Apple Butter Cupcakes – Snappy Gourmet
Apple Chicken Salad – Snappy Gourmet
Individual Baked Tortilla Apple Pie Cups – Giggles Gobbles & Gulps
Spiced Apple Cider – Coffee With Us 3
Apple Blackberry Crumble – Home Life Abroad
Shaved Brussels Sprout Salad with Apples and Walnuts – Back To Her Roots
Apple Cinnamon Muffins – A Magical Mess
Kale Salad With Craisins, Apple & Feta – Love To Be In The Kitchen
Apple Pie Smoothie – Sidewalk Shoes
Cream Cheese Apple Cake – Bunny's Warm Oven
Apple Cider Doughnuts – Amanda's Cooking
Apple Pie Sugar Cookie Bars – Table For Seven
Apple Cinnamon Quinoa Bites – To Simply Inspire
Apple, Berry and Brie Turkey Burger Sliders – Peas & Crayons
Apple Pie Cupcakes – Cincy Shopper
Cinnamon Apple Zucchini Muffins – Arts & Crackers
Apple Pie Cheesecake Shooters – Souffle Bombay
Apple Fries – Favorite Family Recipes
Best Ever Apple Crisp – My Recipe Magic
Creamy Cinnamon Apple and Walnut Fruit Salad – Cooking Classy
Apple Blondies – Nums The Word
Caramel Apple Crisp Cheesecake Bars – Sugar Apron
I hope you found some apple inspiration from this round-up. Enjoy the season. Which one is your favorite?