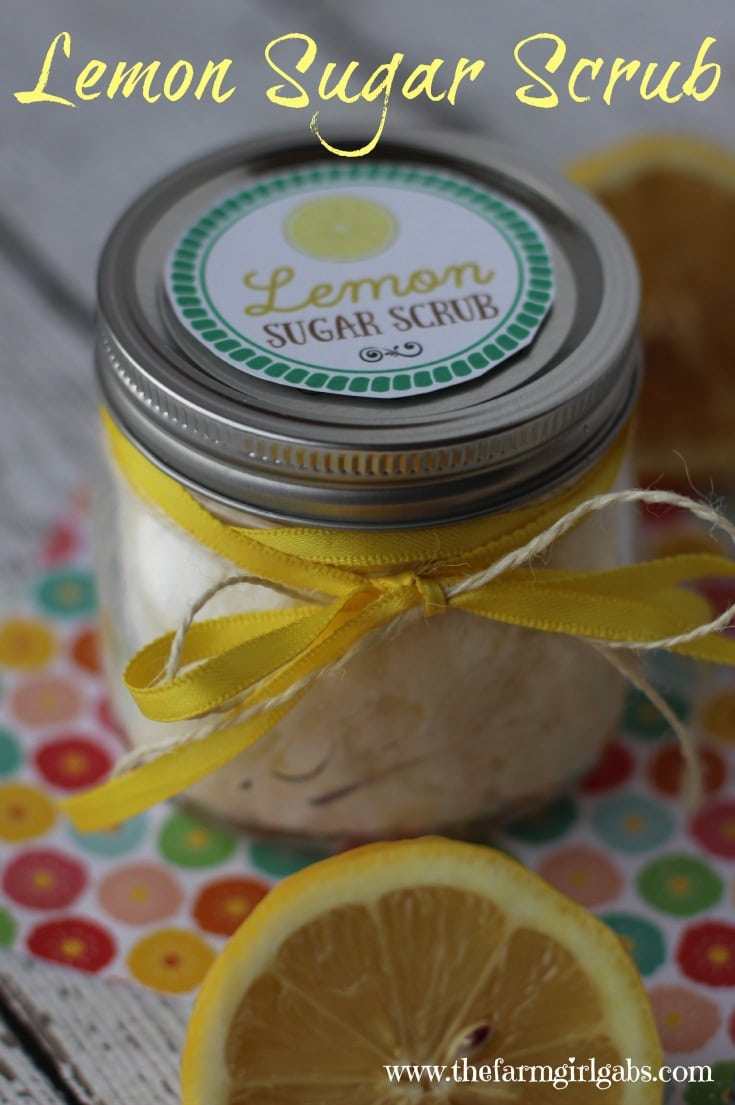 Everyone deserves some pampering now and then. I love having a pedicure and manicure. It's my way of pampering myself. My favorite part of the whole process is the exfoliating sugar scrub that is rubbed on your hands or feet. After doing some research, I found out that I can make my own sugar scrub at home using a simple combination of Young Living Lemon Essential Oil, sugar, and coconut oil. It is super easy and is a perfect gift idea too.
This Lemon Sugar Scrub will help wash away all that dry winter skin. Spring is finally here and it's time to get ourselves ready for flip-flops, shorts and short sleeves. Treat yourself to a nice exfoliating scrub.
Lemon Sugar Scrub Ingredients
2/3 cup coconut oil, melted
2 cups white sugar
Wide Mouth Mason Jar
Directions:
Begin by melting the coconut oil in a microwave. Combine the melted coconut oil and sugar in a bowl. Gradually add 15 drops of lemon essential oil and mix together.
Transfer to a wide mouth mason jar. Tie a pretty ribbon around the jar and tape or glue the label to the lid. You can print out your own copy of the label by clicking here.
Mother's Day is right around the corner. Why not create a Spa Gift Basket for mom. This Lemon Sugar Scrub would be a perfect addition to it along with some hand lotion, foot cream, and even a gift certificate for a manicure or pedicure.
I love how refreshing this smells. Lemon is one of my favorite scents. But if you don't like lemon, just substitute your favorite essential oil scent instead.
Lemon Oil Facts:
Did you know a drop or two of lemon oil can help remove that sticky label gunk from jars and bottles? It's true! I've been able to re-purpose many more cool jars after I discovered this little EO trick!
I also include a drop of lemon oil in my water each day. Drinking more water helps to curb my snacking throughout the day.
Interested in learning more about Young Living Essential Oils? I'd love to help. Visit my Essential Oils page for more information.
Please note that essential oils are not regulated by the FDA. Because they are not evaluated by the FDA, essential oils are not regulated to treat, diagnose, cure or prevent any illness.
Interested in learning about more uses for Essential Oils? Be sure to follow my Essential Oils Board on Pinterest for ideas.
Follow Melissa Russo | How Does Your Garden Grow?'s board Essential Oils on Pinterest.