Whether you're hosting a festive Thanksgiving feast or simply want to add a touch of nostalgia to your dessert table, these Pilgrim Hat Cupcakes are a delightful tribute to the spirit of gratitude and togetherness.
This post may contain affiliate links. We may receive a small commission if you click and purchase something. Please see our disclosure policy for more details.
Get excited about Thanksgiving with these fun and flavorful Pilgrim Hat Cupcakes. These kid-friendly cupcakes are a huge hit in classrooms and bake sales, making them perfect to prepare for schools, fundraisers, and so much more. So, what are you waiting for? Make fun, tasty Pilgrim Hat Cupcakes with ease using a handful of simple, easy-to-find ingredients.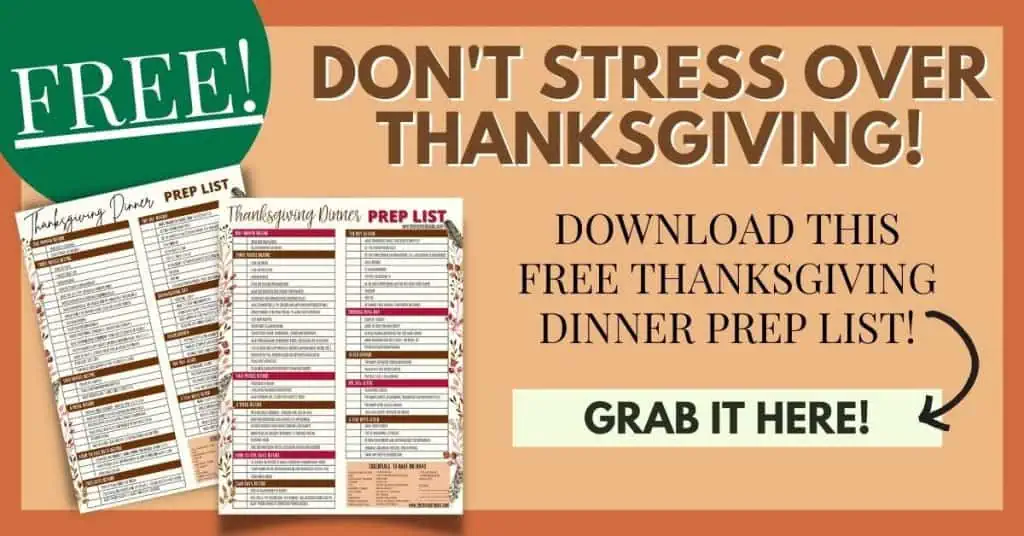 Why You Should Make These Pilgrim Hat Cupcakes
They're so simple! It doesn't require much time or effort to make these cupcakes.
You can easily find what you need for the Pilgrim Hat Cupcakes at your local grocery store or department store, such as Walmart and Target.
Not only can you enjoy the process of assembling this recipe, but you can also look forward to eating them because they're delicious!
How To Make Pilgrim Hat Cupcakes
To prepare these Pilgrim Hat Cupcakes, be sure to get the following ingredients from your local grocery store:
Mini Reese's Cups – Use the Mini Reese's Cups as the hat on the cookie. They have the perfect shape and taste amazing.
Frosting – You will use the frosting to connect different components of your Pilgrim Hat Cupcakes, including attaching the Reese's Cup to the cupcake.
Fudge Striped Cookies – Flip these cookies over, add a dollop of the frosting, and attach your Reese's on top to prepare the perfect Thanksgiving Cupcakes.
Reese's Pieces – Don't forget the Reese's Pieces! They're the perfect color and will attach to the Reese's hat for an added touch.
Recipe Notes for Pilgrim Hat Cupcakes
When preparing your frosting for these cupcakes, switch it up and use different Thanksgiving-themed colors, such as orange and yellow. You can do some with yellow, some with orange.
Feel free to use any peanut butter chocolate cups. For example, if you prefer other brands of peanut butter cups, such as Aldi's Choceur Peanut Butter Cups, you can use them when making these Pilgrim Hat Cookies.
You can serve these as cookies or use them as toppers on cupcakes. If you plan to use them as toppers for cupcakes, add a bit of frosting to your cupcakes first and then place the cookie on top.
We highly recommend piping bags for these cupcakes. We also used a large star tip, but a round tip would work as well.
Gel food colors that you can find at hobby stores or online are more concentrated than the liquid kind you find at most grocery stores.  We recommend the gel variety to get vibrant colors!  
Recipe Notes:
Which brand of fudge-striped cookies do I need to use for this recipe?
Any brand will work, so be sure to use your favorite so that you will enjoy these Pilgrim Hat Cupcakes even more.
Can I use pre-made frosting?
Sure! If you want to save time, use pre-made frosting from the grocery store, but add food coloring to the frosting to make some of it orange and some of it yellow.
Can I swap out Reese's Pieces for M&Ms?
You can do this, but if so, try to find M&Ms that will match the Thanksgiving theme. If not, stick with using traditional M&Ms in yellow, orange, and brown.
Easy Thanksgiving Recipes
Don't Forget These Thanksgiving Dinner Essentials
Yield:

36 Cupcakes
Pilgrim Hat Cupcakes
Whether you're hosting a festive Thanksgiving feast or simply want to add a touch of nostalgia to your dessert table, these Pilgrim Hat Decorated Cupcakes are a delightful tribute to the spirit of gratitude and togetherness.
Ingredients
For the cupcakes:
3 cups sugar
3 cups flour
1 ½ cups cocoa powder
1 tablespoon baking powder
1 teaspoon Salt
4 eggs
½ cup oil
2 teaspoon Vanilla
1 ½ cups milk
1 ½ cups water
For the frosting:
1 cup unsalted butter, softened
1 teaspoon salt
1 teaspoon vanilla
4 cups powdered sugar
Yellow and orange food coloring
For The Pilgrim Hats:
1 family size package stripe cookies
36 snack size Reese's cups
36 Reese's pieces candies - only the orange and yellow
Instructions
Preheat the oven to 350 degrees and prep your muffin pan(s) with liners. Set aside.
For the cupcakes: In the bowl of a stand mixer, combine the dry ingredients - sugar, flour, cocoa powder, baking powder, and salt. Whisk to combine.
To the mixing bowl add the liquid ingredients: eggs, oil, milk, water and vanilla. Mix on low speed for one minute and then bump up the speed to medium and mix for an additional two minutes. Stop the mixer, scrape down the sides and mix again.
Measure about the cake batter to each cupcake liner until about ⅔ full. Bake in the preheated oven for approximately 14-16 minutes or until a toothpick inserted in the center of a cupcake comes out clean. Allow to cool completely before decorating.
For the frosting: In the bowl of a stand mixer, combine the softened butter, vanilla, salt and about half of the powdered sugar. Mix on low speed until combined. Add in the remaining powdered sugar and mix on low speed until combined.
Bump up the speed to medium and mix for an additional two minutes until the frosting is smooth and fluffy looking.
Divide the frosting between two medium sized bowls. Tint one yellow and the other orange. Mix well.
Prepare two frosting bags with a large star tip (if you only have one tip, just rinse and reuse). Transfer ¾ of the orange and yellow frosting to their piping bag fitted with the tip. Transfer the remaining ¼ of the frosting to small piping bags and then cut a small hole in the end.
Assembly: Prepare your workspace with a strip of parchment paper. Lay out the stripe cookies so that the stripes are down and the solid chocolate is facing up. Place a dollop of frosting on the top of a Reese's cup and then invert it so that the frosting adheres the cup to the stripe cookie in the center.
Using your small bags of frosting, create a ring around the Reese's cup and then a small dollop to adhere the Reese's pieces to the cup. We like to alternate colors so that the Reese's pieces are different than the frosting around the hat. You may mix and match however you see fit.
With the remaining frosting, pipe a flat rosette or mound on each cupcake. Top with your assembled hats and gently press to secure.
Notes
Storage:  Cupcakes can be stored in an airtight container for up to 3 days in the fridge or 3 months in the freezer.