Disney World Facts That Will Blow Your Mind
Part of the magic of Walt Disney World is the mystery that surrounds what goes on behind the scenes. Here are some of those surprising Disney World facts you probably don't know.
This post may contain affiliate links. We may receive a small commission if you click and purchase something. Please see our disclosure policy for more details.
Walt Disney World's magic is frequently touted by the company. However, what really keeps the enchantment alive is the mystery that hangs over this unique bubble of cultivated Florida Wilderness.
The internet is full of surprising facts and behind-the-scenes tidbits about Walt Disney World. Yet, there are still plenty of mind-blowing discoveries to make about this high-profile resort.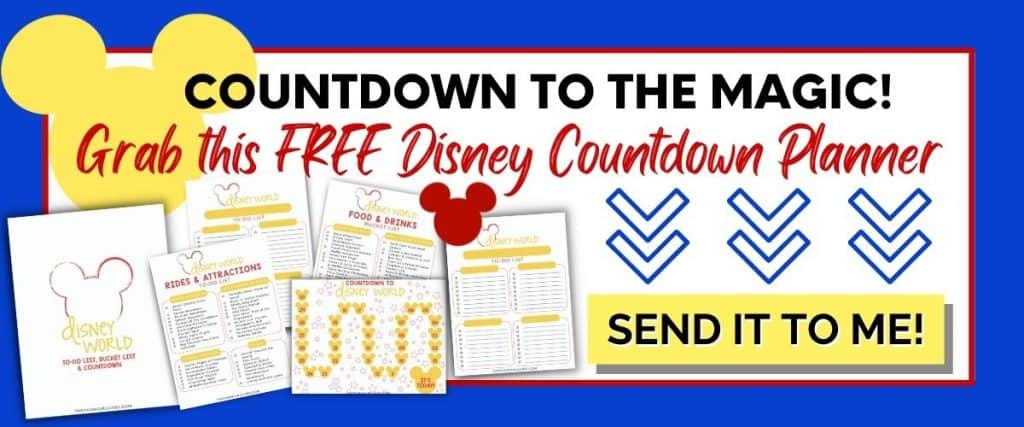 Here are some of those surprising Disney World facts you probably don't know.
There are 270 acres of Solar panels in Walt Disney World
Walt Disney World is more than a bunch of theme parks and hotels with a lot of wilderness in between. There are all kinds of facilities that make the Reedy Creek Improvement District (aka Walt Disney World) run smoothly. A conservationist company with a wealth of resources, Disney dedicated land twice Magic Kingdom's size to 500,000+ solar panels.
These panels optimize their solar capturing capability by pivoting throughout the daylight hours. All day long the panels face the sun no matter where it hangs in the sky above. The power generated by this Walt Disney World solar farm is enough to run two of its four theme parks annually. By comparison, the old Universe of Energy pavilion in EPCOT only generated enough solar power to operate 10% of the attraction. That's two Disney World facts in one!
There is a STOL Landing Strip Near Magic Kingdom
It may or may not come as a surprise to you that Walt Disney envisioned an airport of the future for Walt Disney World. It was just a link in the chain that included an industrial park and the Experimental Prototype Community of Tomorrow, before ending at the top of the property at the Magic Kingdom theme park.
All of this, of course, would be connected via monorail. Since none of those other things happened, the airport also went unrealized, but an airport was created and did exist.
This was before the days of MCO. Orlando was not yet a tourism hotspot. However, Disney's small airport did take STOL (short take-off/landing) aircraft from other nearby airports. Up until 2008, the landing strip was equipped with grooves that when activated by vehicles traveling at 40 mph would play "When you Wish Upon a Star" That's one of the grooviest Disney World facts I've ever heard.
Disney Turned Down the Brightline Train Station
Some Disney World facts come straight out of recent headlines. Disney canceled their popular Magical Express motorcoach service earlier in the year. Fans clung to hope that at least the high-speed railway was coming to Orlando. Soon, Brightline would offer a fast and luxurious alternative to other pricey services. The plan seemed to be one more move to make Disney World more marketable to single adults than children and parents.
However, shockingly, the new plan for the final leg to Tampa has no Walt Disney World stop at all! The station should've been built at Disney Springs. Now, Brightline plans three non-Disney World stops instead of the singular Disney Springs location. This is mind-blowing considering the way the company has relied on the "Disney bubble" insulating guests and keeping them on the property for decades.
With the rise of the internet in the 1990s, Disney fans became hooked on Disney World facts, trivia, and new crazes that they could share online. One such craze came from a circulation that was posted publicly from an internal Disney cast member periodical called Eyes and Ears.

The original publication in 1989 coincided with the opening of Walt Disney World's third theme park, Disney-MGM Studios. The article just broke the surface of an Imagineering secret: the hidden Mickey.
Mickey's had been hidden in pieces of Disney animation for decades by this time. However, the earliest known theme park hidden Mickey was much more recent. The practice began with Imagineers looking for subtle, innocuous ways to include a character present in the adult park.

Execs at Disney felt that because Epcot served alcohol there should be no association between the park and Disney characters. Imagineers didn't like the idea of excluding the Mouse from a Disney park and so they did whatever they could get away with.
Walt Disney Didn't Design the Magic Kingdom
Walt Disney put a lot of planning and design efforts into Disney World. However, that work went into an as-yet-unrealized version. His brother Roy convinced him to put it on the back burner and get the new theme park going first. But Walt passed 5 years before any of his Florida project would come to fruition.
]The Magic Kingdom, which essentially was Disney World when it opened on October 1, 1971 was mostly a collaboration between Disneyland architect Joe Fowler and Joe Potter. The latter of the two Joe's designed the waterways, developed the "underground" utilidor system and designed all the buildings to guide runoff from Florida's frequent rain showers.
Planning A Disney World Vacation? Here are some Disney Vacation Tips
Pack The Perfect Walt Disney World Backpack
101 Photos To Take At Walt Disney World
Free Disney World Packing Lists
PACK MORE FUN INTO YOUR DISNEY VACATION WITH THESE DISNEY TRAVEL ESSENTIALS.
Walt Disney World Planning Kit