When craving light and fluffy biscuits, give this Honey Butter Biscuits recipe a try. They have the perfect taste and texture, pairing perfectly with all kinds of flavorful meals.
This post may contain affiliate links. We may receive a small commission if you click and purchase something. Please see our disclosure policy for more details.
Buttermilk Honey Butter Biscuits
When was the last time you had a genuinely delicious biscuit? If you're tired of those dry, flavorless biscuits and are craving something delicious that will melt in your mouth, try these tasty Honey Butter Biscuits. They have a slightly sweet taste that isn't overpowering, with a texture that will blow you away.
You can eat these biscuits alone, with a bit of honey drizzled on them, or even dipped in your favorite warm gravy. No matter how you eat them, you can expect to enjoy them.
Why You'll Love These Honey Butter Flaky Biscuits
You won't need many ingredients to assemble these biscuits from scratch.
The biscuits have an excellent texture that is absolutely perfect for any occasion, whether you plan to eat your biscuits in the morning, for lunch, or even as a side with dinner.
They're super delicious! Everyone can enjoy these, including your pickiest eaters at home.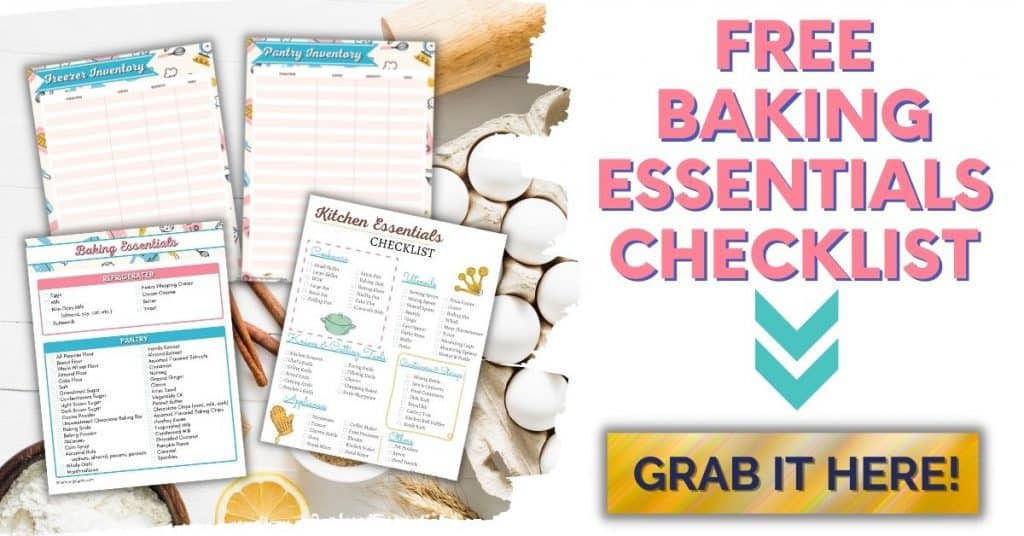 Honey Butter Biscuit Ingredients
If you plan on making these delicious biscuits from scratch, you're going to need the following ingredients:
All-Purpose Flour: Always start with flour, a key ingredient for preparing biscuits from scratch.
Salt: You'll only need a small amount of salt to give these biscuits an even better taste.
Baking Powder & Baking Soda: Be sure to use both to get these biscuits baked to perfection.
Cream Cheese: Use chilled cream cheese for this recipe!
Buttermilk: Enhance the taste of these biscuits with the addition of buttermilk!
You'll also need chilled butter to complete the biscuit recipe. When preparing the honey glaze, simply combine more butter with fresh honey.
Honey Butter Biscuit Notes
Cut your butter and cream cheese into chunks that you'll mix into your bowl full of dry ingredients.
Although the dough might look dry at first, as you continue kneading it, you'll notice it becomes much smoother and easier to work with.
You can drizzle the glaze directly over warm biscuits or use it as a spread, slicing your biscuits in half and then using a butter knife to add some of the glaze to each piece.
Can I use margarine instead of butter?
It's definitely best to use butter for this recipe because of the incredible flavor it brings to both the biscuits and the honey drizzle you'll make using butter with honey.
Are these biscuits sweet?
Although the biscuits have a slightly sweet touch because of the honey glaze, they're not too sweet and can still be enjoyed with savory meals!
Can I use a different type of butter instead of honey butter?
Absolutely. If you don't have honey or don't want to use it, you can prepare cinnamon butter, garlic butter, and plenty of other variations of the butter to create a flavor you can enjoy when eating your biscuits.
These Honey Butter Biscuits are absolutely amazing. With a few simple ingredients, you can make them from scratch and serve at any time!
Try These Scone Recipes
Flaky Buttermilk Biscuits Kitchen Essentials
Yield:

8 Biscuits
Honey Butter Biscuits
When craving light and fluffy biscuits, give this Honey Butter Biscuits recipe a try. They have the perfect taste and texture, pairing perfectly with all kinds of flavorful meals. These soft and flaky buttermilk biscuits are brushed with homemade honey butter.
Ingredients
2 ¾ cup all-purpose flour
1 tablespoon baking powder
½ teaspoon baking soda
½ teaspoon salt
4 ounces cream cheese, chilled
¼ cup butter, chilled
1 cup buttermilk, chilled
Honey Butter Glaze
¾ cup butter (1 ½ sticks)
¼ cup honey
Instructions
Preheat oven to 450F. Line a large baking sheet with parchment paper; set aside.
In a large mixing bowl, whisk together the flour, baking powder, baking soda, and salt.
Cut the cream cheese and butter into the flour mixture using a fork or a pastry blender until it resembles coarse sand with plenty of pea-size chunks of butter and cream cheese.
Add the buttermilk and stir just until combined. The dough will likely be pretty crumbly.
Turn the dough out onto a clean counter and knead until it forms a ball. Roll the dough out to 3/4 -inch in thickness and use a 2-inch biscuit cutter to cut out 8 biscuits.
Place the biscuits on the prepared baking sheet.
Bake at 450F for 11-12 minutes until golden brown around the edges.
While the biscuits are baking, combine the honey butter glaze ingredients in a medium saucepan over medium heat. Stir often until the butter is melted. Remove from the heat and set aside.
Remove the biscuits from the oven and immediately brush generously with the honey butter glaze.
Split the biscuits open to serve warm and spoon extra honey butter glaze onto each half of the biscuit. Or, chill the honey butter glaze until solid, then beat with an electric mixer until smooth; spread onto the biscuits.
Notes
The dough may seem dry and crumbly at first but kneading it for a minute or two will bring it together into a nice biscuit dough. Do not over-knead.
Whole milk can be used instead of buttermilk, but this will impact the flavor and texture.
The glaze can either be served with the biscuits warm (cut biscuits in half and spoon on more glaze) or it can be chilled, whipped, and spread onto the biscuits.