If you've always enjoyed making s'mores by the fireside, be sure to give this recipe a try. These tasty and sweet S'mores Treat Bars are easy to make and perfect for a grab-and-go treat.
All opinions are 100% my own. This post may contain affiliate links. We may receive a small commission if you click and purchase something. Please see our disclosure policy for more details.
Homemade S'mores Bars
When was the last time you prepared delicious homemade s'mores? If you've always enjoyed them (either by the campfire or in the comfort of your own home), be sure to try this fantastic recipe for S'mores Treat Bars. They're flavorful and full of sweet ingredients, including marshmallows, milk chocolate chips, and Golden Grahams cereal. Prepare these tasty treat bars with ease and enjoy them for dessert or breakfast on the go, whichever you prefer.
Why You Need to Try This Recipe for Homemade S'mores Cereal Bars
These easy no-bake cereal bars are so delicious. Once you take a bite, you'll want to keep eating them.
You can take these bars with you on the go, pack them for picnics, or even take them to work because they're so versatile.
It requires minimal ingredients and only a small amount of effort to put the S'mores Cereal Bars together!
Ingredients Needed
Before you get started, be sure to have the following ingredients:
Golden Grahams Cereal – Use the Golden Grahams cereal to add a crunchy texture and sweet taste to these bars.
Marshmallows – The marshmallows keep the ingredients sticking perfectly together. You can use any size, whether you have small or big ones.
Milk Chocolate Chips – You can use any brand of milk chocolate chips for this recipe.
Unsalted Butter – Don't forget the butter. Make sure that it's salt-free butter before you get started.
Kitchen Baking Essentials Needed
8 x 8 baking dish
Non stick spray
Rubber spatula
How do I melt the butter and marshmallows together?
You can easily melt your butter and marshmallows together in the microwave. Be sure to stand by to make sure that these ingredients don't burn while you're heating them.
Can I use chocolate chunks instead of chocolate chips?
Of course. If you only have chocolate chunks and you don't have chocolate chips, feel free to use them. You can also break a whole bar of chocolate into small pieces and use that if you don't have chocolate chips or chocolate chunks.
How long will I need to let the bars set before cutting into them?
Give your S'mores Treat Bars at least an hour to set before you cut into them.
Can I make these treat bars in advance?
While you can make them in advance, the S'mores Treat Bars taste best when you eat them fresh. So, if you want to enjoy them when they're as flavorful as possible, be sure to eat them after you've prepared them.
What if I don't have marshmallows?
If you don't have marshmallows, you can use marshmallow fluff as a substitute for the regular marshmallows.
What types of chocolate chips should I use?
You can use any of your favorite chocolate chip flavors, such as semi-sweet, milk, dark, or even white chocolate. Feel free to use a combination of different chocolate chips to make these S'mores Treat Bars extra special.
Whip up a batch of these homemade S'mores Treat Bars with ease using a handful of simple, easy-to-find ingredients. They taste amazing and are perfect for kids and adults.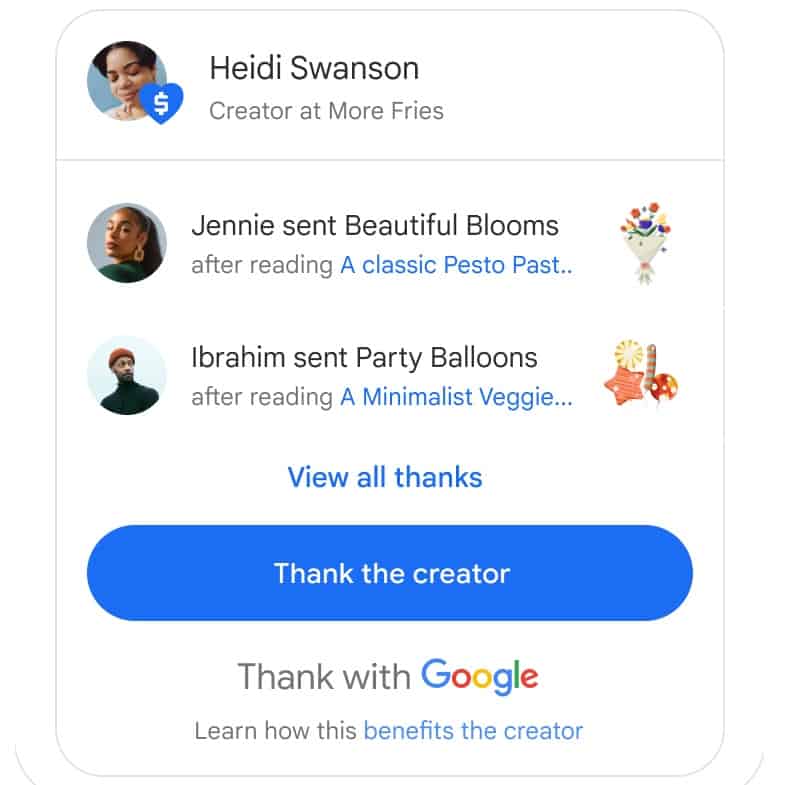 Say THANKS with Thank with Google
Like the recipes I share on this website? ​​As you may know, I'm excited to be one of Google's paid early testers for their Thank with Google pilot program. Thank with Google is an experimental feature that allows you to purchase a virtual sticker and show your appreciation for content on my website.
As a loyal supporter, you can now feel more connected and engaged because you have the ability to express yourself and share what my work means to you. Thank with Google is a creative and fun way to connect with me. I have loved the stickers and messages my readers have sent to date.
Every time a reader sends a paid sticker, they can add a personal message, which I love to read. For me, these virtual stickers translate into direct revenue to support the work that goes into the content that you are enjoying on The Farm Girl Gabs. You can find the Thank with Google feature in multiple places on my site, including my sidebar, as a button at the top of this and all blog posts, and as a button at the end of this and all blog posts.
If you try it out, let me know what you think! Thanks as always for your support.
More Easy Dessert Ideas:
Save this easy S'more Treat Bars recipe for later. Pin the image below to your favorite Pinterst board.
Yield:

9 Bars
S'mores Treat Bars
Additional Time:
30 minutes
If you love making s'mores by the campfire, then you will love this easy s'mores bars recipe. These tasty and sweet S'mores Treat Bars are easy to make and perfect for a grab-and-go treat. These homemade cereal bars are a perfect snack recipe the family will love. This bar recipe is an easy no-bake dessert for parties and potlucks too.
Ingredients
4 cups Golden Grahams cereal
4 oz marshmallow (any size)
1 cup milk chocolate chips
1/2 cup unsalted butter.
Instructions
Melt butter and marshmallows in the microwave for 1 min or over stop top on low heat.
Once melted add in chocolate chips and cereal.
Spray 8 x 8 baking dish with nonstick spray. Add mixture into baking dish pressing down tightly.
Cover with plastic wrap and let set for 1-2 hours. Cut into squares, serve and enjoy.