Learn how to make an easy and delicious treat to enjoy with family and friends for the holiday season. You'll love the chocolatey taste of this sweet and simple Reindeer Bark recipe.
This post may contain affiliate links. We may receive a small commission if you click and purchase something. Please see our disclosure policy for more details.
During the holiday season, people often look forward to preparing different treats to enjoy with their family and friends, especially when having them over for dinners and celebrations. While cookies, cakes, and pies are the common treats served at this time, you may want to make something easier yet delicious and full of flavor.
When you want to make a quick and simple holiday-themed treat, try this tasty Reindeer Bark. All it takes is a few ingredients to put it together before enjoying it and serving it to your loved ones. You can even wrap it up and hand it out as gifts to teachers, neighbors, and more.
This easy candy bark recipe is perfect to make for a class party, gift exchange or Christmas Cookie Exchange.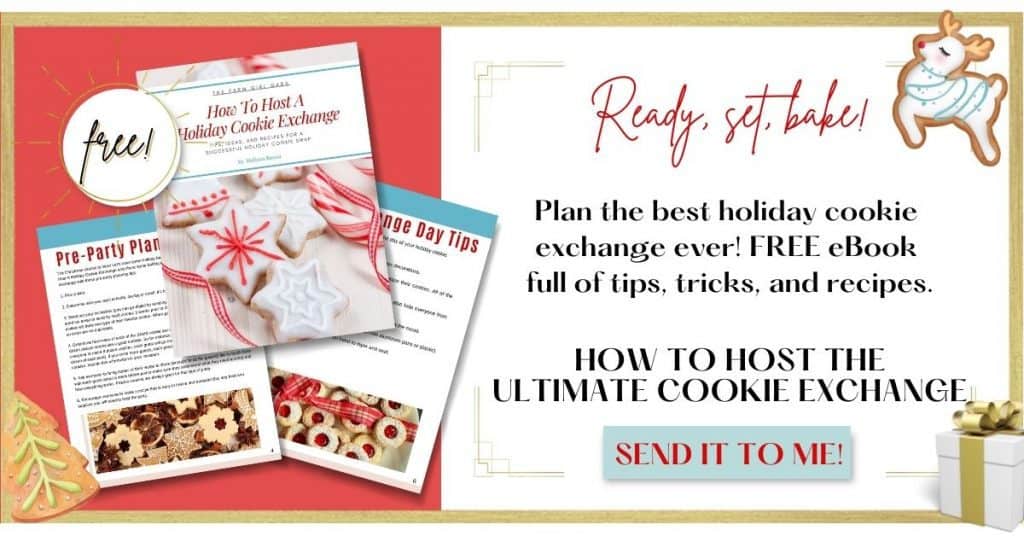 Ingredients Needed for Reindeer Bark
Milk Chocolate Chips – Grab a bag of milk chocolate chips for this recipe.
Vegetable Oil – If you don't have vegetable oil, you can always use coconut oil or paramount crystals.
Candy Eyeballs – Give flavor to the Reindeer Bark while adding to the aesthetic with candy eyeballs.
Red M&Ms – You'll use the red M&M's to look like Rudolph the Rednosed Reindeer!
Mini Pretzels – Add a salty taste and crunchy texture to the bark with mini pretzels.
You can also use snowflake sprinkles or any other holiday-themed sprinkles that you have available at home.
How to Make Chocolate Reindeer Bark
Put your chocolate chips and oil in a microwave-safe bowl and heat on high for 15 seconds at a time, stirring to remove clumps each time.
You can stop microwaving the chocolate when it's smooth and creamy without lumps.
Spread the chocolate on a parchment-lined baking sheet, smoothing it out to about ⅛ thickness before placing the red M&M's in different spots throughout the chocolate.
Next, add two eyes above the red nose and then break your pretzels in half, using them as the antlers above the eyes.
Put the baking sheet in the fridge and let it chill for a minimum of 30 minutes. Break into pieces and serve!
Do I have to use milk chocolate?
Because this is a Reindeer-themed recipe, it's best to use milk chocolate to give off the appearance of reindeer. However, if you prefer dark chocolate, you can use it.
What brand of pretzels do I need to use for this recipe?
The brand of the mini pretzels that you decide to buy isn't important. You can use any brand, such as a generic bag of pretzels. Use any brand that you like or have access to at your local grocery store.
Do I have to add sprinkles to the Reindeer Bark?
No, you don't have to add sprinkles. However, if you'd like to add even more flavor and a special touch, feel free to add them to your Reindeer Bark. You can use snowflakes, mini Christmas trees, and other types of holiday-themed sprinkles that will look great.
How to Store Reindeer Bark
After you've broken the Reindeer Bark into pieces, place it in a food storage container or zipper-sealed food storage bag.
More Easy Cookie Exchange Recipes
Save this easy Christmas Bark recipe. Pin the image below to your favorite Pinterest board
Additional Time:
30 minutes
Learn how to make an easy and delicious treat to enjoy with family and friends for the holiday season. You'll love the chocolatey taste of this sweet and simple chocolate Reindeer Bark recipe. This chocolate bark recipe is perfect recipe for a Christmas Cookie Exchange, holiday party or class party.
Ingredients
1 (11.5 oz) bag of milk chocolate chips
2 tsp vegetable or coconut oil OR 1 tbsp paramount crystals
20 Small Candy Eyeballs
10 Small Red Chocolate M&Ms
20-30 Mini Pretzels (they have a tendency to break)
Snowflakes or holiday sprinkles of choice
Instructions
Place chocolate chips and paramount crystals in a microwave-safe bowl and heat on HIGH for one minute.
Stir and return to microwave heating in 15-sec increments until smooth.
Be careful not to burn it.
Pour chocolate onto a parchment-lined baking sheet.
Smooth chocolate over the parchment to 1/8" thickness.
Place red candy sporadically on the chocolate, these will be the noses.
Next, add two candy eyeballs about the red candy.
Break pretzels in half and place them above the eyes.
Add sprinkles all around fill in the chocolate areas.
Chill in the fridge for 30-45 mins
The bark is done when it easily peels off the parchment paper
Break into pieces and enjoy
Notes
The thickness of the bottom layer of chocolate will determine how long it takes for the bark to harden.
Adding too much oil can change the consistency and taste of the bark which is why I highly recommend using paramount crystals.
Paramount crystals are primarily made with hydrogenated palm kernel oil and are used professionally in the chocolate and candy-making process to help smooth it out.