Thinking about visiting Boston? If you do (you really should!), check out these 15 Fun Things To Do In Boston.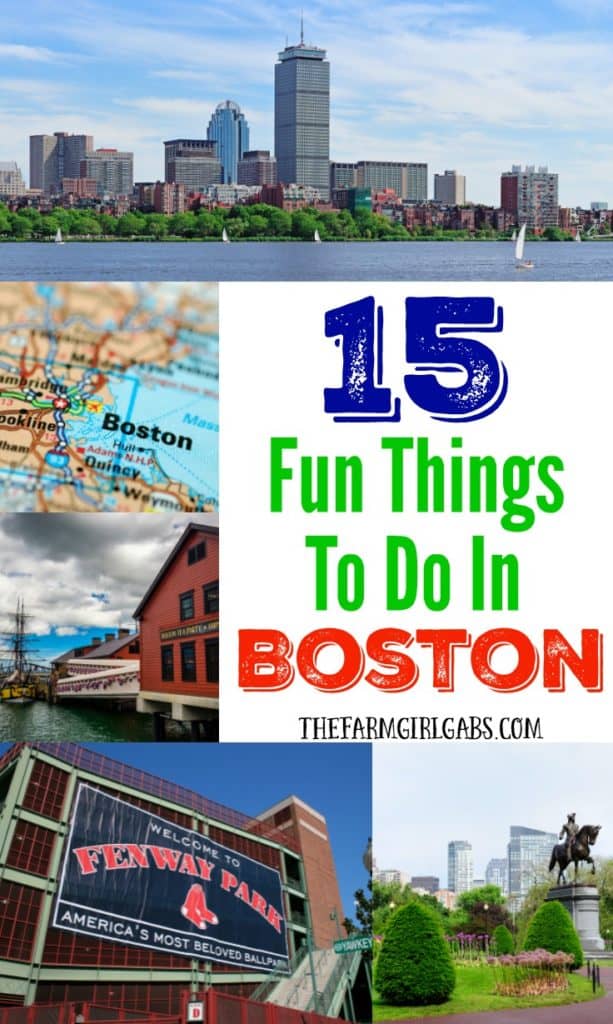 I am going to let you in on a little secret. As hard as it was to see my oldest off to college in Boston, MA last fall, I was equally excited for her because she was going to college in Boston. Boston! Beantown! Attending college in Boston is a win-win situation for our entire family. Why, you ask? Not only is Boston a hip college town but it is also a great place to visit.
I probably don't have to tell you that Boston is a History lovers dream, but I will. Boston is the site of many important United States historical events, like the Boston Tea Party and Paul Revere's Ride. Boston is also filled with great culture and cool distinct neighborhoods like Beacon Hill, Back Bay, Brookline, North End, and Chinatown. Oh, and Boston has great shopping…lots of great shopping.
Over the course of Gabrielle's initial college visit, her orientation and college move-in day, our family has gotten to experience Boston bit by bit. Each time we visit, we make an effort to visit something we haven't yet discovered about this great city. While we are still checking things off our bucket list every trip we make, here are some of my favorite things we have done so far.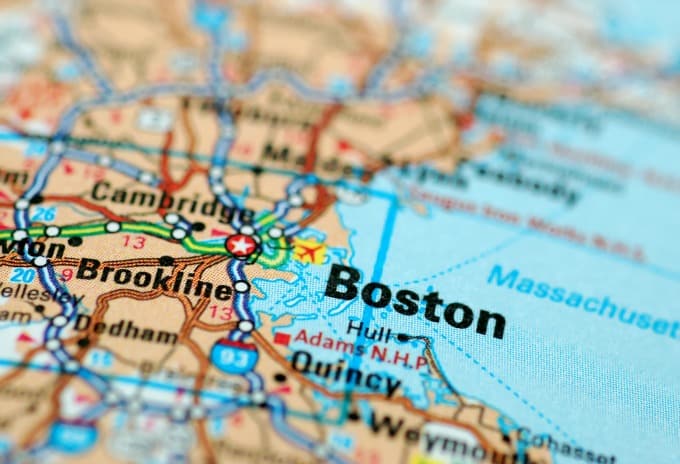 15 Fun Things To Do In Boston
Visit the John F. Kennedy Presidential Library & Museum – The John F. Kennedy Presidential Library and Museum is dedicated to the memory of our nation's thirty-fifth president and to all those who through the art of politics seek a new and better world. Explore interactive displays and learn about the life and times of John F. Kennedy.
Explore the Museum of Fine Arts – If you love art, then you need to add a visit to the MFA to your bucket list! The MFA is one of the most comprehensive art museums in the world; the collection encompasses nearly 500,000 works of art. It's an art lovers paradise.
Visit the Boston Common – The Boston Common is the nation's oldest park, founded is 1634. Have a picnic, ice skate in winter at Frog Pond, take a self-guided tour to learn a little bit more about the nation's oldest park. The Boston Common is part of the Emerald Necklace. More on that below.
Explore the Emerald Necklace – The Emerald Necklace is a chain of nine parks linked by waterways and parkways. Each park has something unique to offer. Enjoy and outdoor concert, have a picnic or let the kids play .
Visit The Museum of Science – The Museum of Science features a revolving schedule of temporary exhibits, IMAX films, and Planetarium shows, plus details on more than 700 interactive permanent exhibits, live presentations, and more!
Eat! Eat! Eat! – Boston is known for its trendy restaurants and delicious food. Tempt your taste buds at on of the bazillion (ok, maybe not that many) restaurants in town. Don't forget to grab a cannoli in the North End (Little Italy), it's a definite must-do for me!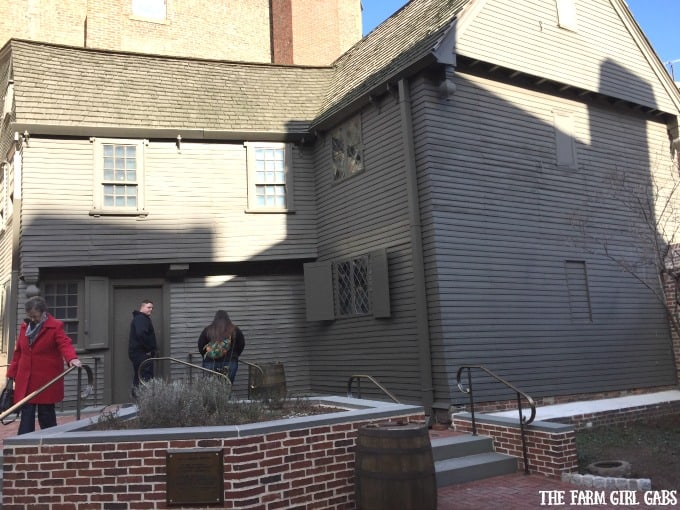 Discover Freedom Trail – The Freedom trail is a one-stop shot at learning all about Boston's role in US History. In other words, it's a history buff's dream. The Freedom Trail is a 2.5-mile-long path through downtown Boston, Massachusetts that passes by 16 locations significant to the history of the United States.
Harvard Square in Cambridge – OK, so Harvard Square is located in Cambridge and not Boston, but it is a short drive over the Charles River. It's home to Harvard University as well as many other cultural and shopping experiences.
Fenway Park Tour – You can't miss this classic ballpark, whether you are a fan of baseball or not. Fenway Park is the oldest park in the MLB and one of the few original baseball stadiums left. It's full of history, home to the Boston Red Socks and a really cool place to visit. Free tours are provided every day. Check their website for details and times.
Visit site of Boston Tea Party – On the night of December 16, 1773, Samuel Adams and the Sons of Liberty boarded three ships in the Boston harbor and threw 342 chests of tea overboard. This "party" lead our young nation one step closer to revolution. This unique museum has a live re-enactment, lets you tour the ships and actually lets you dump tea overboard just like they did so many years ago.

Visit on of the Boston Farmers' Markets – You can't take the farm out of this farm girl. I love to explore local farmers' markets and Boston has a few great ones including the Copley Square Farmers Market, The Boston Public Market and the Haymarket. Be sure to check out all the bountiful local seasonal produce.

Shop Till You Drop – Boston has so many great shopping locations. Strolling along Newberry Street and Charles Street in Beacon Hill are two of my favorite places to visit.

Boston Public Library – Did you know the Boston Public Library is the 1st free public library in the United States? Home to more than 6 million literary works, the building's architecture itself is a site to explore.

Samuel Adams Brewery – Sam Adams is not known just for being one of America's prominent patriots. This Boston-born gentleman was also a brewer. In 1984, Jim Koch decided to celebrate this American icon and his passion for great beer by starting the Samuel Adams Brewery, which provided one of the first craft beers in the United States. Take a free tour of the Samuel Adams Brewery. Find out how beer and history meet on this tour. You will even learn to how to taste test beer.

Franklin Park Zoo – The Franklin Park Zoo is a 72-acre zoo located in Boston's historic Franklin Park. Plan a visit and meet hundreds of exotic animals from around the world.

I know this list of 15 Fun Things To Do In Boston doesn't even crack the surface of all there is to do in the great city of Boston. But that just gives us more reason to go back and explore some more. Have you visited Boston before? What are some of your favorite things to do while visiting?

This post may contain affiliate links to help support this blog. Please see my