Copycat Red Lobster Cheddar Bay Biscuits
The next time you're craving those cheesy biscuits from the popular seafood chain, ditch the trip to the restaurant and whip up a batch of these Copycat Red Lobster Cheddar Bay Biscuits instead. They're easy, cheesy, and delicious!
This post may contain affiliate links. We may receive a small commission if you click and purchase something. Please see our disclosure policy for more details.
Copycat Cheddar Bay Biscuits
Have you always been a fan of Red Lobster's Cheddar Bay Biscuits? These biscuits are undeniably good with their flaky exterior and slightly soft interior loaded with that cheesy garlic flavor that everyone seems to love. But what happens when you're craving them and don't have a Red Lobster nearby or don't want to leave home to enjoy such a delicacy?
Now, with this recipe, you can make your favorite biscuits right at home using a few simple ingredients. It's truly that easy! Once you try this recipe, you will have your loved ones asking you to make these biscuits time and time again because they're just that good!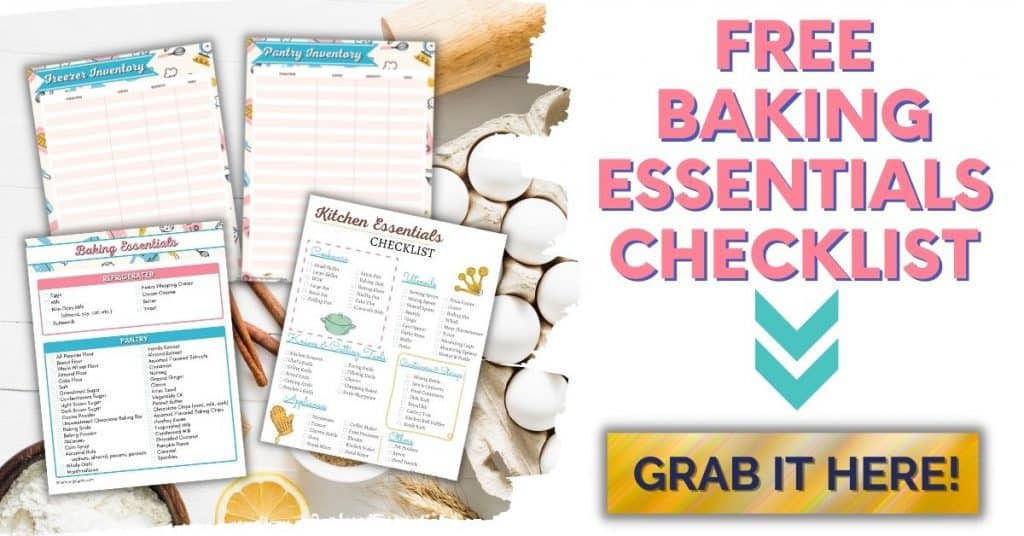 Copycat Red Lobster Cheddar Bay Biscuits Ingredients
If you want to make the tastiest, cheesiest biscuits you've ever tried, be sure to grab the following ingredients in advance:
Flour – Start with flour as the base for your homemade biscuits.
Baking Powder – A touch of baking powder gives these biscuits the perfect consistency when baked.
Sugar – A bit of sugar goes a long way and enhances the flavor of every bite of these tasty, cheesy biscuits.
Garlic Powder – If you want to really get that garlic flavor going, you will need to add garlic powder to the mixture.
Sharp Cheddar Cheese – Use sharp cheddar cheese for the flavor and texture it will add to these homemade biscuits.
Butter – Cut your butter into cubes and allow it to sit out to reach room temperature.
You will need a few other ingredients, such as milk, dried parsley, melted butter, and additional garlic powder to sprinkle on top of your biscuits as a finishing touch.
Recipe Notes
Be sure to grease your pan with non-stick cooking spray before adding your biscuit dough to it to keep the biscuits from getting stuck to the pan and burning into it.
Pay attention to the color of your biscuits. You will notice they're ready to remove from the oven when they become golden brown in color.
Before you serve the biscuits, brush a generous amount of the butter on top to give each biscuit that extra flavor. The butter really takes these biscuits to the next level.
Can I use fresh minced garlic in this recipe?
If you prefer using fresh minced garlic, you can do so. However, this recipe calls for garlic powder, which is easier to work with when dealing with biscuit dough.
Can I add other cheeses to the dough?
While you can use other cheeses, they can potentially alter the taste of these biscuits to the point that they no longer taste like Copycat Red Lobster Cheddar Bay Biscuits.
What's the best way to add the biscuit dough to the pan before baking?
Using a cookie scoop is super convenient and will make it possible for you to get all your biscuits about the same size instead of having some that are way bigger than others.
These Copycat Red Lobster Cheddar Bay Biscuits are an absolute must-have. Give this recipe a try if you're in the mood for tasty and delicious restaurant-quality biscuits.
Yield:

6 biscuits
Cheddar Bay Biscuits - Red Lobster Copycat
The next time you're craving those cheesy biscuits from the popular seafood chain, ditch the trip to the restaurant and prepare these Copycat Red Lobster Cheddar Bay Biscuits instead. They're easy, cheesy, and absolutely delicious!
Ingredients
2 cups flour
1 tablespoon baking powder
1 tablespoon sugar
1 teaspoon salt
½ teaspoon garlic powder
1/3 cup butter, cubed at room temperature
1 cup shredded sharp cheddar cheese
1 cup milk
For the butter topping:
3 tablespoons butter, melted
½ teaspoon dried parsley
½ teaspoon garlic powder
Instructions
Preheat oven to 425 F degrees and prepare a baking sheet by greasing with nonstick cooking spray.
In a large bowl, whisk together the flour, baking powder, sugar, salt, and garlic powder.
Add the cubed butter and work it into the flour with a pastry blender.
When the mixture resembles coarse sand, add the cheese and stir to combine.
Pour in the milk and stir carefully until just combined, being careful not to overmix the dough.
Use an ice cream scoop or ¼ cup to scoop out balls of dough.
Place the dough on the prepared baking sheet and bake for 13 to 15 minutes, until golden brown.
While the biscuits are baking, prepare the butter topping by mixing together the melted butter, dried parsley, and garlic powder in a small bowl.
Brush the butter over the baked biscuits before serving.