Skip the traditional ham and cheese and make a more fulfilling meal with these Pesto Chicken Sandwiches. Made with chicken, cheese, and tomatoes, you will love the taste of this flavorful sandwich.
This post may contain affiliate links. We may receive a small commission if you click and purchase something. Please see our disclosure policy for more details.
Homemade Pesto Chicken Sandwiches
When you're craving a wholesome, healthy meal that you can enjoy for lunch or dinner, look no further than this recipe for flavorful Pesto Chicken Sandwiches. Combining the flavor of freshly seasoned and cooked chicken with Italian seasoning on ciabatta rolls with mozzarella and tomatoes will leave you with one of the best sandwiches you've ever tried!
Why You'll Love the Pesto Chicken Sandwiches
If you're a fan of chicken and enjoy the fresh taste of pesto, mozzarella, and tomato slices, you can expect to love these sandwiches! These are a few other good reasons to give this recipe a try!
These sandwiches are super easy to make. You don't need much time or cooking experience to prepare the Pesto Chicken Sandwiches.
They're super filling. If you're looking for the kind of sandwich that keeps you full for hours, this is it!
You can enjoy these sandwiches for lunch or dinner, serving them to your loved ones when dining in at home.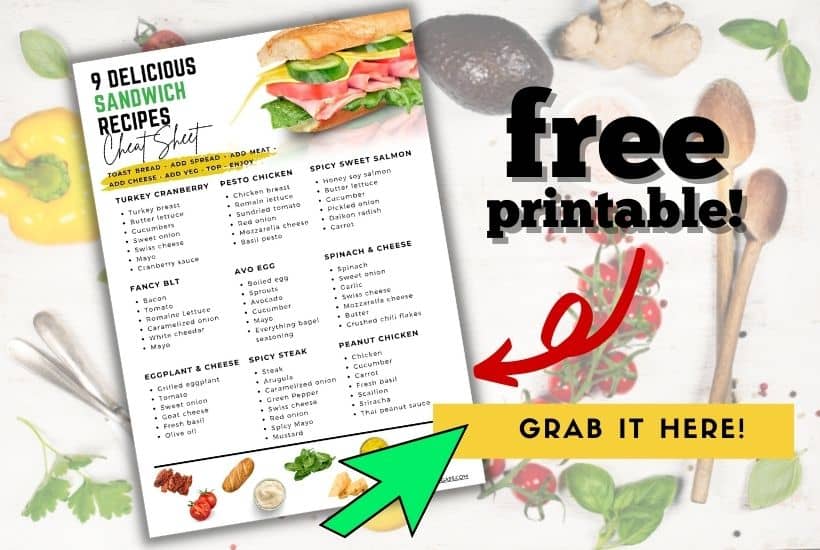 Pesto Chicken Sandwiches Ingredients
Ciabatta Rolls – Use these rolls as the bread for your chicken sandwiches.
Salt and Pepper – Enhance the flavor of your food with a bit of salt and pepper.
Boneless Chicken – Grab two boneless, skinless chicken breasts and season before cooking.
Mayo – Use your favorite brand of mayo for this recipe. You will need roughly four tablespoons.
Pesto – The pesto is a key ingredient that enhances the flavor of these sandwiches, making them that much more enjoyable.
In addition to these ingredients, you will need the fresh mozzarella and juicy tomatoes to slice up and add to your bread with the chicken.
Do I have to use the ciabatta rolls for these sandwiches?
No, not necessarily. While the ciabatta rolls pair perfectly with the chicken, mozzarella, and tomatoes, you can always use other types of rolls. For example, if you don't have ciabatta rolls, you can use club rolls or kaiser rolls.
Why do I need to use olive oil in this recipe?
The olive oil is the perfect addition to the ciabatta rolls. You will only need a lit bit of the oil, which you can brush over your roll before placing your sandwiches back into the skillet. The addition of the oil makes the bread get the perfectly crispy crust that adds flavor to your sandwich with every bite.
Can I marinate the chicken with other ingredients?
Absolutely. You can even use Italian dressing as a marinade for your chicken, allowing it to sit for a few hours before you cook your chicken and serve it on the rolls with the cheese, pesto, and tomatoes.
If you want to make an impressive meal that you can enjoy throughout the day, whether for lunch or dinner, give these Pesto Chicken Sandwiches a try. They're juicy, flavorful, and easy to assemble!
Kitchen Essentials for making sandwiches
Yield:

4 Sandwiches
Pesto Chicken Sandwiches
Skip the traditional ham and cheese and make a more fulfilling meal with these Pesto Chicken Sandwiches. Made with chicken, cheese, and tomatoes, you will love the taste of this flavorful sandwich.
Ingredients
2 boneless chicken breasts
1 tablespoon Italian seasoning
salt & pepper to taste
1 tablespoon olive oil
4 ciabatta rolls
4 tablespoons mayonnaise
Instructions
Slice chicken breasts in half lengthwise to create 2 chicken cutlets.
Season both sides of chicken with Italian seasoning, salt, and pepper.
In a large skillet, heat 1 tablespoon of olive oil over medium-high heat.
Cook chicken on both sides for about 5 minutes, or until the chicken reaches an internal temperature of 165 degrees.
Remove chicken from the pan.
Assemble the sandwiches by slicing the ciabatta rolls in halves. Spread about 1 tablespoon of mayonnaise on one half of each roll. Spread about 1¼ tablespoons of pesto on the other half of each roll, then add a chicken cutlet to each sandwich.
Add 1 slice of mozzarella to each sandwich, followed by a tomato slice and romaine if desired.
Top the sandwich with the ciabatta roll with pesto. Lightly brush olive oil on top roll, then return sandwiches to the skillet.
Cook each sandwich for 2 minutes per side, or until the mozzarella has fully melted.
Serve immediately and enjoy!