Whip up this easy Blondie Biscotti recipe from scratch and have a sweet, tasty treat to enjoy with your morning coffee or hot tea. The biscotti has the perfect crisp texture with added almond slivers for extra flavor.
This post may contain affiliate links. We may receive a small commission if you click and purchase something. Please see our disclosure policy for more details.
Are you looking for a delicious baked treat you can make and enjoy with that warm cup of coffee or tea that you like to have each morning before getting your day started? If so, try this Blondie Biscotti recipe. It is a quick and easy recipe made with a box of cake mix – a twist on the traditional classic biscotti recipe.
It's perfect for anyone to prepare, including newbies who don't know much about cooking or baking. Once you've prepared this tasty baked treat, you'll never have to buy premade biscotti again.
What Are Biscotti?
Biscotti is an Italian-style biscuit known for its dry, flaky texture, making it perfect for pairing with different beverages, such as milk and coffee. It typically contains a blend of different ingredients, including sugar and slivered almonds to add a special touch. These biscuits are great to have for breakfast. However, you can eat them whenever you'd like.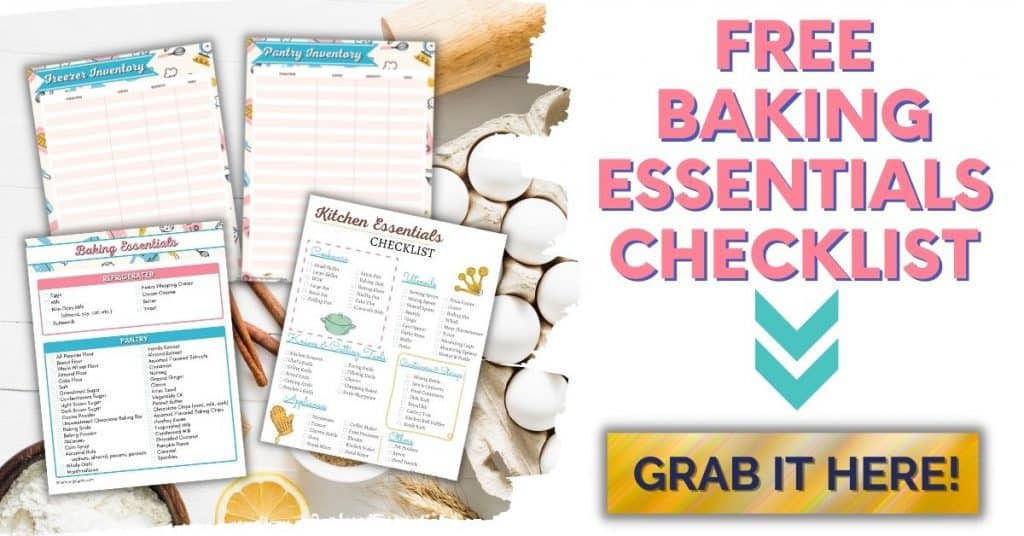 What You'll Need to Prepare the Blondie Biscotti
Be sure to grab the following ingredients to make your Blondie Biscotti from scratch!
White Cake Mix – Use any brand of white cake mix, such as Duncan Hines or Betty Crocker.
All-Purpose Flour – Add some all-purpose flour to the mixture.
Almond Slivers – Be sure to toast your almond slivers and allow them to cool before adding them to this recipe.
Vanilla Extract – Enhance the flavor of your baked biscotti with vanilla extract.
The only other ingredients needed include unsalted butter and eggs!
Recipe Notes and Suggestions
Toast your almond slivers on a baking pan in the oven for around two minutes. You don't want to leave them toasting for too long because they'll burn on you!
Let your biscotti cool completely before you end up dipping the ends in chocolate for added flavor. You can place these baked goodies on a wire rack outside the oven for cooling purposes.
After you've dipped the Blondie Biscotti in chocolate, feel free to add sprinkles. Some people like adding sprinkles to give the baked treat a finishing touch.
How long do I need to bake the Blondie Biscotti the second time around?
When baking the Blondie Biscotti for a second time, be sure to leave them in the oven for about 10 minutes. They should become golden brown on the bottom.
Are there any other ingredients that I can add to Blondie Biscotti?
Yes, some people like to add dried cherries, dried cranberries, and even chunks of chocolate. While this recipe is perfect as is, these are some of the extra ingredients you can feel free to add to your mixture.
How to Store Biscotti
Place your Blondie Biscotti in an airtight container to keep them fresh. You can leave them on the counter and grab them whenever you're in the mood for one with your delicious beverage.
Enjoy the crisp and flaky taste and texture of homemade Blondie Biscotti. It's the perfect treat to have for breakfast or as a snack throughout the day while dipping it in some of your favorite drinks.
Kitchen Essentials Needed To Make Classic Biscotti
Try These Easy Cookies Recipes
Yield:

24
Blondie Biscotti
Whip up this easy Blondie Biscotti recipe from scratch and have a sweet, tasty treat to enjoy with your morning coffee or hot tea. The biscotti has the perfect crisp texture with added almond slivers for extra flavor.
Ingredients
1 (15oz) white cake mix
2/3 cup all purpose flour
1 cup almond slivers, toasted and cooled 2 eggs
3 tablespoons unsalted butter, melted
1 1/2 tsp vanilla extract
Instructions
Preheat the oven to 350 degrees Fahrenheit.
Add 1 cup of slivered almonds to a clean pan and lightly toast for about 2 mins (just until fragrant but not browning).
Remove from heat and set aside to cool.
In a large bowl combine cake mix, ap flour, butter, vanilla and eggs. The dough may be slightly crumbly.
Add in the almonds and knead the dough until it comes together.
Split into two logs
On a parchment-lined baking sheet
Flatten each half into a 12-inch log.
Leave about 3 inches between each log
Bake for 25 mins or until an inserted toothpick comes out clean.
Cool on cookie sheets for 20 minutes.
Remove from parchment and place on cutting board.
Slice diagonally with a sweater knife each piece about 1/2 inch wide.
Flip the slices cut side down.
Place back in the oven for 10 minutes or until the bottoms are golden brown.
Cool on cookie sheet for 2 minutes.
Transfer to cookie rack and let cool completely.
Dip ends in chocolate or serve as is.
Store in an airtight container.