If you're a fan of Heath Bars, you need to try these incredible Crumbl Heath Bar Cookies. You can easily prepare them with sweet cream butter, vanilla extract, and a few extras.
This post may contain affiliate links. We may receive a small commission if you click and purchase something. Please see our disclosure policy for more details.
Homemade Crumble Heath Bar Cookies
When you're in the mood for flavorful cookies that combine the taste of one of your favorite candies, the Heath bar, be sure to try these copycat Crumbl Heath Bar Cookies. They're easy to prepare, have the perfect taste, and also have an incredible crumbly-like texture that will melt in your mouth with every bite.
What You'll Need to Make These Tasty Copycat Crumbl Cookies
Before making these cookies from scratch, make sure you have the right ingredients, including:
You'll also need granulated white sugar, three eggs, light corn syrup, cornstarch, kosher salt, and baking soda.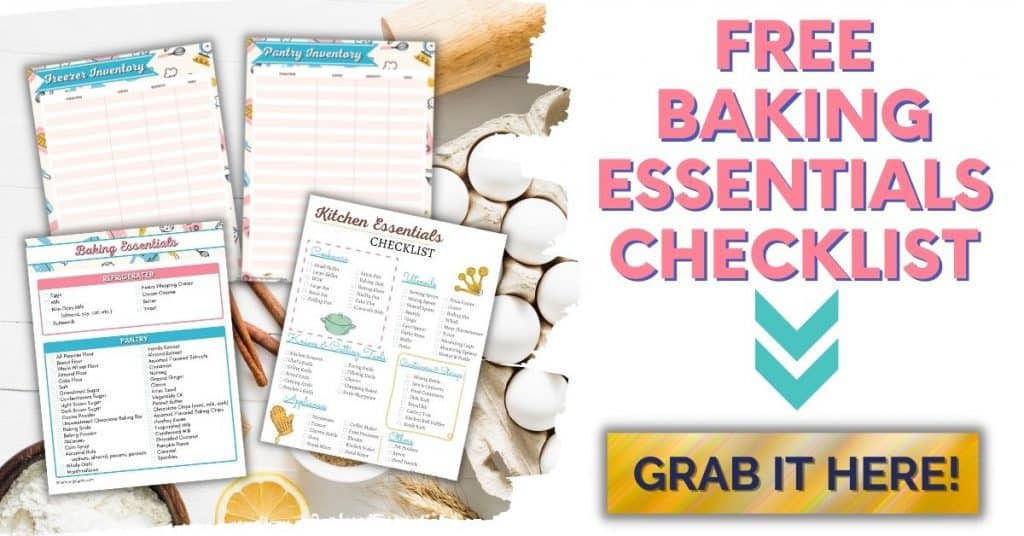 Along with these ingredients, you're going to need more butter, powdered sugar, heavy whipping cream, chopped Heath bars, and vanilla extract to prepare the vanilla frosting to add on top of these cookies.
How long do these cookies need to bake in the oven?
The cookies need to be baked for a minimum of 15 minutes. However, you can keep them in the oven for up to 18 minutes, depending on how they're looking when you're checking on them. They should be firm around the edges.
Do I have to use a piping bag to add the frosting on these cookies?
No, you don't necessarily need to use a piping bag. You could always put the frosting in a Ziploc bag and use that as a piping bag. If not, you can spread the frosting on the cookies using a butter knife or spatula.
Can I make smaller cookies?
Yes! This recipe makes 16 cookies. However, if you want to make more cookies, you can make them a bit smaller and get up to 24 out of this recipe.
Should I add anything extra on top of the frosting?
While you don't have to, you can add mini chocolate chip morsels or even a caramel drizzle on top of the cookies with the frosting. However, these add-ons aren't necessary. The crushed pieces of Heath candy would be perfectly fine on top of the frosting.
Recipe Tips
If you don't have Hershey's dark cocoa powder, you can always use a different brand of cocoa powder for this recipe.
A simple hack for powdered sugar, just in case you don't have any, is to combine granulated white sugar with cornstarch to make it yourself at home.
Once you've prepared these cookies, place them in a spacious airtight container with a lid to keep the cookies fresh for several days.
More Easy Cookie Recipes To Make
Italian Christmas Cookies
The Best Spritz Cookies
Classic Linzer Cookies
Mexican Wedding Cookies
Chocolate Crinkles
Eggnog Cookies
Cookie Baking Kitchen Essentials
Save this Copycat Crumbl Heath Bar Cookies for later. Pin the image below to your favorite Pinterest board.
Yield:

16 Cookies
Crumbl Heath Bar Cookies
Additional Time:
20 minutes
In the mood for some tasty cookies? Then try making these amazing copycat Crumbl Heath Bar Cookies! Homemade cookies are the best!
Ingredients
1 1⁄2 cup unsalted sweet cream butter, softened
1 1⁄2 cup light brown sugar
1⁄2 cup sugar
3 large eggs
2 tablespoons light corn syrup
1 tablespoon pure vanilla extract
4 cups flour
1 cup Hershey dark cocoa powder
1 tablespoon cornstarch
2 teaspoons baking soda
1 teaspoon kosher salt
Vanilla frosting
1 cup unsalted sweet cream butter, softened
3 cup powdered sugar
4 tablespoons heavy whipping cream
2 teaspoons pure vanilla extract
3 cup chopped heath bars
1 large piping bag with round tip
Instructions
Preheat the oven to 350 degrees and line two cookie sheets with a silicone baking mat.
Using a standing mixer, beat the butter, sugar, light brown sugar, eggs, corn syrup, and vanilla until light and fluffy.
Using a medium bowl, whisk the flour, cocoa powder, cornstarch, salt and baking soda.
Gradually beat the dry ingredients into the wet until a dough forms.
Using a medium cookie scoop, scoop out the dough mound into your hand and roll it into a ball.
Place onto the cookie sheet and lightly press into a thick disk.
Bake in the oven for 15-18 minutes or until firm around the edge
Allow to cool completely.
Using a standing mixer, beat the butter, powdered sugar, vanilla and whipping cream until combined, smooth and holds a peak.
Scoop the frosting into the piping bag
Pipe a tight spiral onto the top of the cookie
Sprinkle chopped heath bars on top
Enjoy!