Lightning Lane Attractions That Are Not Worth the Purchase
Genie+ and Lightning Lane are two new features at Walt Disney World. Here are my tips for using Genie+ and maximizing your Lightning Lane reservations.
This post may contain affiliate links. We may receive a small commission if you click and purchase something. Please see our disclosure policy for more details.
Lightning Lane is the newest iteration of Fastpass at Walt Disney World. It's very similar, but it works differently in some regards. Lightning Lanes are basically Fastpass queues with new signs. The main difference is that it now costs extra for the opportunity to make Lightning Lane reservations. Before, it was just part of regular admission.
There's another key difference. Most Lightning Lane eligible attractions are included when you upgrade to Genie+. However, two major attractions from each park are only available for an a la carte purchase.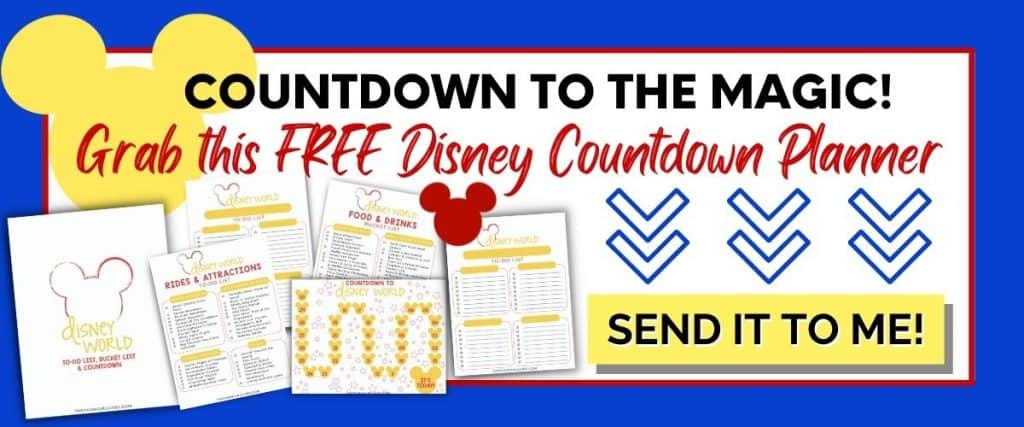 What's Genie+
Genie+ is an upgraded premium version of Genie. (what's Genie?) Genie helps you decide what to do by pushing you toward attractions that have low wait times. Genie doesn't necessarily make things easier on you, but it does offer tips and suggestions that will certainly keep you busy throughout your day.
One thing you'll need to consider when using Disney Genie is that it assumes you have all day to do the things you want to do and doesn't account for if you have to leave the park earlier. Another feature of Disney Genie is that it will regularly remind you of the option to upgrade to Genie Plus.
Whereas Genie points you toward attractions with low standby wait times, Genie+ gives you access to Lightning Lanes. Not all Lightning Lanes become available when you upgrade to Genie+, however. The two best candidates for Lightning Lane at every park are typically unavailable except with an additional purchase for those individual attractions.
Currently, this is not the case for some rides as through August 7 of this year, Disney announced Space Mountain, Frozen Ever After and Mickey and Minnie's Runaway Railway are temporarily available with Genie+.
Using Genie+ to Reserve Lightning Lanes
Once you have Genie+ or your individual Lightning Lane purchase, you can begin making the reservation starting at 7:00 am on the day you will be in the park. If your Lightning Lane is for Remy's Ratatouille Adventure, you will only be able to schedule it on the day of your EPCOT visit. You also can only select the next available window. There is no way to shuffle around your Lightning Lane reservations or pick the most convenient time.
Once you make a selection, you will only be able to use Standby lines for other attractions until either you use your Lightning Lane pass, cancel the reservation, or wait two hours to make a new selection. When you have a later reservation and wait two hours to schedule an additional reservation before using the first, this is called stacking. It's one strategy enthusiasts use to leverage later return times for popular attractions.
What Attractions Cost Extra For Lightning Lane?
Currently, the three attractions specifically mentioned above do not require an individual Lightning Lane purchase. But usually, they do. The attractions that you do still need to make a separate purchase for are Avatar: Flight of Passage, Seven Dwarfs Mine Train, Remy's Ratatouille Adventure, and Rise of the Resistance.
How are Lightning Lane Purchases Priced?
Genie+ is available as an add-on to your multi-day tickets or on the day of use for single-day tickets. It's $15 plus tax for each day of the service. Individual Lightning Lane prices vary but they can be as much or more than the cost of Genie+ depending on popularity on the date of your visit.
What Attractions Aren't Worth Lightning Lane Purchase?
In theory, all of the Lightning Lane attractions are worth the premium. They are the newest and most popular attractions in their respective parks. However, there are other factors such as standby wait times and time of day to ride the attraction.
If you can get in early enough to cross a ride like Seven Dwarfs Mine Train off your list, you should do it, especially considering that the Lightning Lane feature does not let you determine when you can go. In addition, Lightning Lane queues can themselves become quite long. However, for Peace of Mind, I would consider any of the Individual Lightning Lanes worth it in the end.
As for Genie+, many of the attractions included have no need for Lightning Lane reservations. Shows specifically are a waste of a reservation since theaters rarely fill up and shows always start at the same time for everybody. High-capacity rides like Big Thunder Mountain Railroad and Pirates of the Caribbean are also unnecessary with a little bit of proper planning.
To get an idea of typical wait times, check your Walt Disney World app regularly for wait times on the interactive park maps. They will help you navigate where to go and when while you plan your trip.
More Helpful Disney Planning Tips
Ways To Make Your Disney Vacation More Magical
Tips For Visiting Walt Disney World With Kids
101 Photos To Take At Walt Disney World
What To Pack In Your Disney Park Backpack
Disney World For Adults: A Kid-Free Guide
The Ultimate Guide To Epcot Flower & Garden Festival
Pack More Fun With These Disney Travel Essentials
Save these Disney planning tips. Pin The Image Below To Your travel Pinterest board.