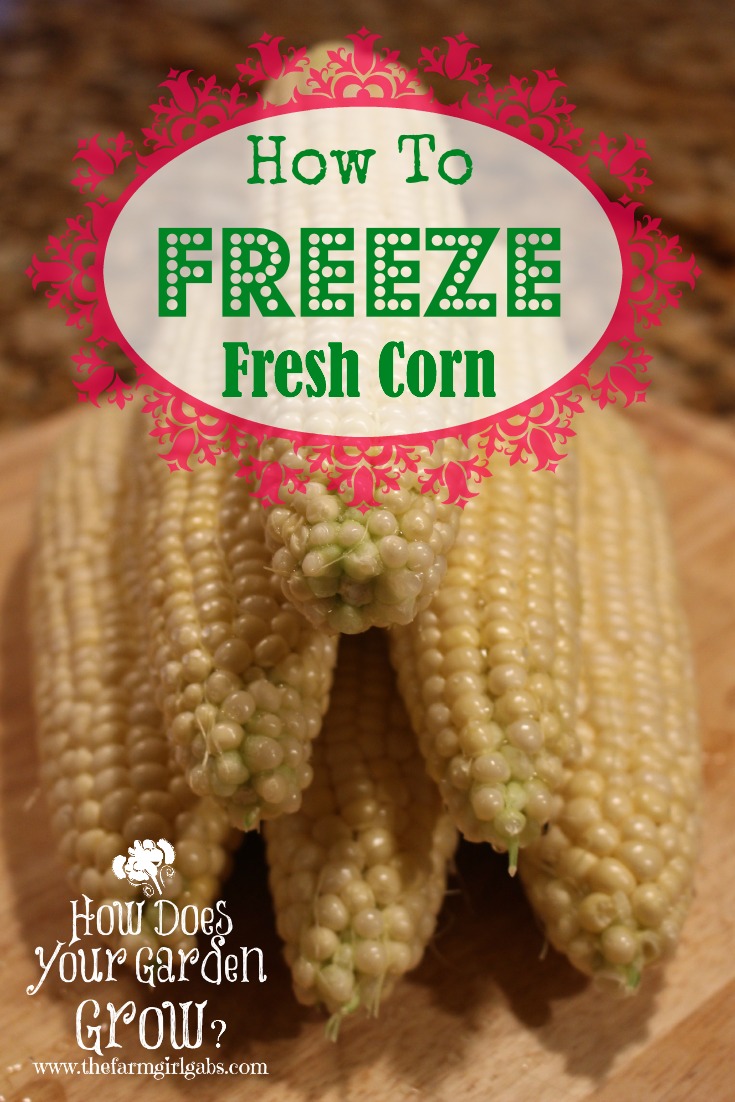 This post contains this affiliate links.
In just a few short weeks, our Jersey corn season will sadly be ending. Say what you want, but there is nothing as good as Jersey Fresh corn on the cob! Did you know that the sweet corn we grow here on our farm tastes best during the fall. Luckily, we will have it until the end of October. The reason it tastes best is because the cooler days and nights help retain the sugar content of the corn. This makes the corn sweeter and more tender….like butter!
Freezing fresh corn is a snap and a great way to savor that farm fresh flavor all winter long. I love the convenience of pulling a bag of the "Our Own" corn we grow here on the farm out of the freezer in the dead of winter and enjoying a little taste of summer. Freezing corn is so economical too. Whether you grow it in your garden or purchase at your local farm market, locally grown corn is really inexpensive to buy. Why not buy a few extra dozen ears and freeze.
Here's my simple method of How To Freeze Fresh Corn:
Husk and clean corn. Make sure you wash all the silk off the cob. Make sure you have a good Cutting Board
. Cut the kernels off the cob with a knife. An Electric Knife
 is the perfect kitchen tool for cutting the kernels off the cob. If you are freezing a lot of ears, it makes the whole process a lot quicker.
One ear of corn will yield about 3/4 cup of kernels. I usually put 1 1/2 cups in each freezer bag. This is the perfect amount for my family.
If you have a large family, then add more per bag.
I label and date the bags. Then pop them in the freezer and that's it. No blanching necessary. You can also clean and freeze the cob whole but I think the corn tastes much better off the cob. Now how simple is that! Freeze now and enjoy later. I love it!
Kitchen tools featured in this post:

How Does Your Garden Grow?/thefarmgirlgabs.com is a participant in the Amazon Services LLC Associates Program, an affiliate advertising program designed to provide a means for sites to earn advertising fees by advertising and linking to amazon.com.