How do you Bring The Boom to your game day party? This Touchdown Trail Mix featuring BOOMCHICKAPOP is a perfect way to cheer on your favorite team! This is a sponsored post.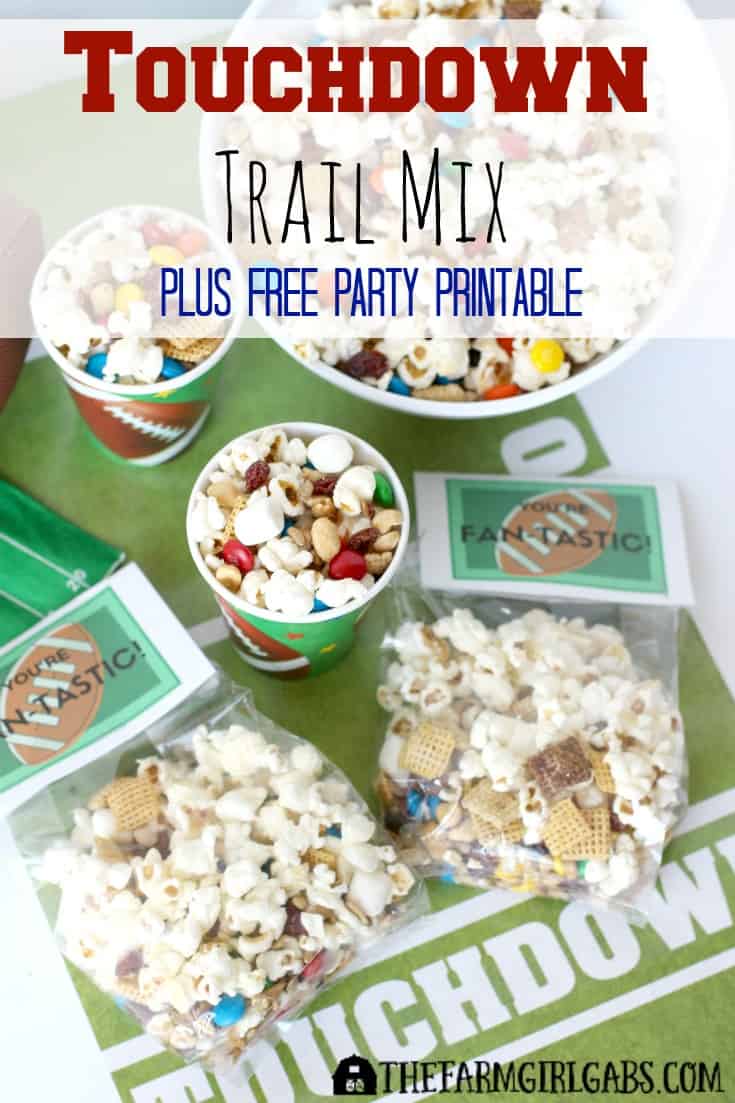 With the football playoffs behind us, and the final two teams set for the big game, it's time to focus on the Big Game Party! As I said many times before, football is our jam in this house, and while our team was knocked out of the playoffs, the delicious food that surrounds this event alone gives us a perfect reason to celebrate. When hosting a game day party, I like to have a variety of food and snacks for everyone to enjoy.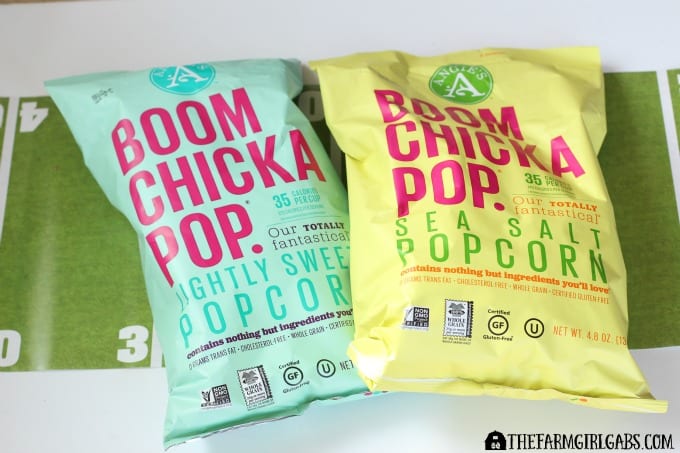 I have partnered with BOOMCHICKAPOP to share with you this Touchdown Trail Mix, one of my favorite snacks that you can enjoy all year, not only during football season. I also have a fun snack bag printable that you can download and hand out to your guests.
I am a firm believer that snacks should not only be healthy, but FUN! BOOMCHICKAPOP is a certified gluten-free, all-natural popcorn that comes in four flavor varieties. The best part of all this deliciousness is that there is only 35 calories per cup. That's healthy snacking to the max!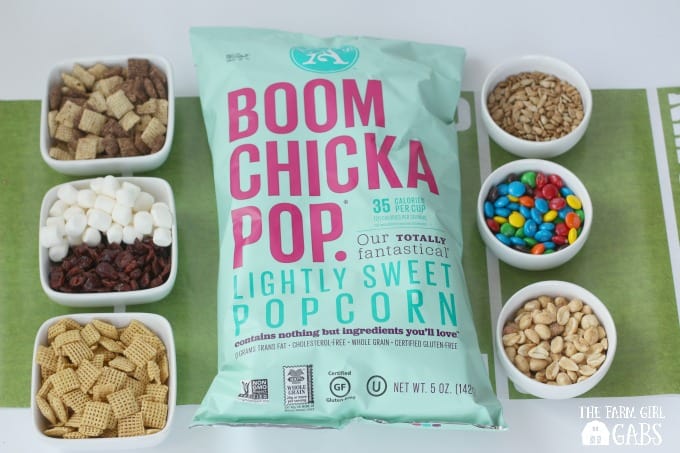 This Touchdown Trail Mix is nothing short of fun. It is my football version of G.O.R.P (good old-fashioned raisins and peanuts) that I make with my Girl Scout troop. The fun thing about trail mix is you can add whatever ingredients you like. For this version, I added cereal, chocolate coated candies, dried cranberries, sunflower seeds, nuts and marshmallows.
Treat Bag Printable
Since this is a football-themed snack, I found some football-themed cups at the party store to serve the snack in. I also filled up some clear plastic treat bags and attached this "You're Fan-Tastic" label to it. You can print the labels out here. You can hand them out to your guests as they leave.
BOOMCHICKAPOP is hosting a really cool giveaway. Want to get in on the fun? Here's how you can #BringTheBOOM to game day!
Share a photo of how you Bring the BOOM to Game Day across  Instagram, Facebook, Pinterest, and Twitter using the campaign hashtag #BringtheBOOM. 5 winners will be randomly chosen on 2/11/2016 to win a Game Day Kit containing a PINK branded BOOMCHICKAPOP grill, grilling utensils, and a pink branded Angie's travel chair! Contest starts 1/21/2016 and ends 2/10/16.
Touchdown Trail Mix
This Touchdown Trail Mix is the perfect snack to Bring The Boom to your next tailgate or game day party.
Author:
Melissa Russo / thefarmgirlgabs.com
Ingredients
1 Bag of BOOMCHICKAPOP (your choice of flavor)
1 cup chocolate cereal
1 cup rice cereal
1 cup chocolate coated candies
½ cup sunflower seeds
¾ cup dried cranberries
1 cup peanuts
1 cup pretzels
1 cup miniature marshmallows.
Instructions
Pour all ingredients in a large bowl and mix together.
Serve in individual cups or clear treat bags

This post may contain affiliate links to help support this blog. Please see my