This Classic Strawberry Pie is the perfect recipe for those fresh Strawberries you just purchased from your local farmers' market or picked from your garden. Sweet and delicious!
This post may contain affiliate links. We may receive a commission if you click and purchase something. Please see our disclosure policy for more details.
Strawberries are in season here on our farm…..and I don't want the season to end. If only the season would last just a little bit longer. A Jersey strawberry is like no other. Sweet, juicy and red through and through. This fresh strawberry pie recipe is the perfect way to celebrate.
I think you all know by now how much I love eating the strawberries we grow here on our farm. I think I made it pretty clear in my previous strawberry recipes and all my Instagram posts and stories.
There are a few recipes I MUST make during strawberry season. The first is strawberry jam and the next is this easy pie recipe. I have a major sweet tooth and this recipe definitely satisfies it.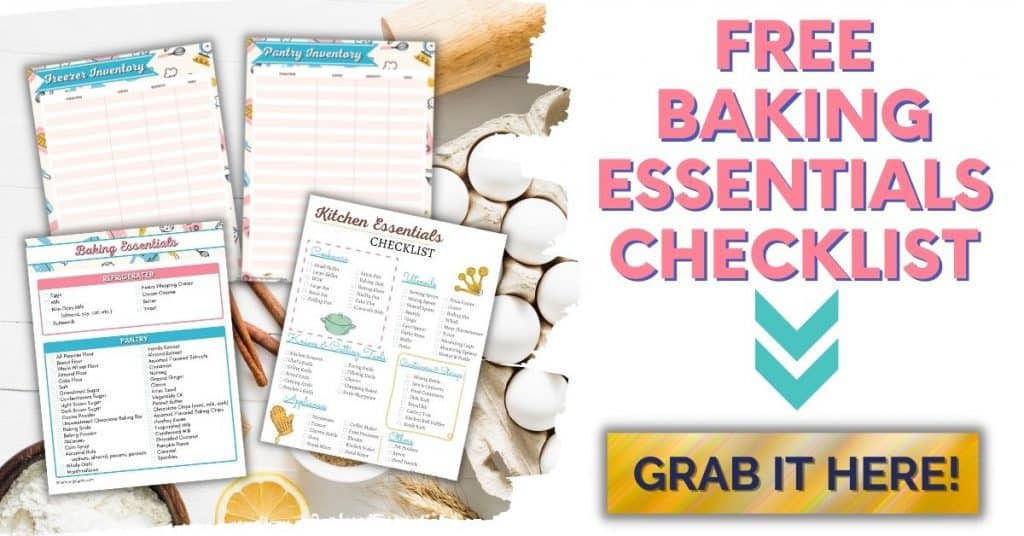 Ingredients For Fresh Strawberry Pie
(Scroll down to the bottom of the post for the full recipe)
Perfect Pie Crust Recipe (or one frozen pie crust)
Fresh strawberries cleaned, sliced and hulled
Sugar – you may need to adjust amount depending on sweetness of berries
Cornstarch
Water
Fresh lemon juice
Heavy cream
Confectioners sugar sifted
Vanilla Extract
How To Make Classic Strawberry Pie
A few months ago, I share my no-fail perfect pie crust recipe. I love this pie crust
recipe because it is just like its name — perfect. I prebaked the crust for 15 minutes at 425° until the crust is golden.
Psst….you can skip this step and use a store-bought crust if you want. I won't tell anyone. We are all busy and sometimes, a quick shortcut saves the day.
Next, clean and hull six cups of fresh strawberries.
Once the strawberries are cleaned. I crush one cup of the cleaned strawberries and add them to a saucepan along with the sugar, cornstarch, water and lemon juice in a saucepan.
I cooked the mixture until it boils and thickens. Set aside to cool for 10 minutes. After the strawberry mixture has cooled, add half of remaining strawberries to bottom of prebaked pie shell.
Spoon half of the cooked mixture over the strawberries in the pie shell. Coat evenly. Then add remaining strawberries and top with cooked strawberry mixture. Refrigerate for 2-6 hours.
I love to cover the top of this Classic Strawberry Pie with whipped cream. I mean who doesn't love strawberries with whipped cream? It's totally up to you if you want to do this. Some just like to add a dollop but the more whipped cream, the better in my book.
Try These Fresh Strawberry Recipes
No-Bake Strawberry Cheesecake Parfait
Strawberry Rhubarb Oatmeal Bars
Strawberry Cheesecake Cupcakes
Pie Making Kitchen Essentials
Save this Fresh strawberry pie recipe for later. Pin this easy pie recipe to your favorite Pinterest board.
Yield:

1 Pie
Classic Strawberry Pie
This Classic Strawberry Pie is the perfect recipe for those Jersey Fresh Strawberries you just picked from your garden. Sweet and delicious!
Ingredients
6 cups of strawberries cleaned, sliced and hulled
3/4 cup - 1 cup of sugar depends on sweetness of strawberries
3 tablespoons cornstarch
1/2 cup of water
1 tablespoon lemon juiceWhipped Cream optional
2 cups heavy cream
3/4 cup confectioners sugar sifted
2 teaspoons vanilla
Instructions
Make pie crust and bake at 400 degrees for 15 minutes until golden. Remove from oven and cool.
Clean, slice and hull strawberries. Set aside 1 cup of strawberries and crush.
In a medium saucepan, combine sugar and cornstarch.Add 1 cup of crushed strawberries and water to the saucepan.Cook over medium heat until mixture comes to a boil and thickens. Stir constantly
Stir in lemon juice. Cool mixture to lukewarm. Once the mixture is slightly cooled, spoon half of the sliced strawberries into pre-baked pie shell. Pour half of cooked strawberry mixture over top and spread. Repeat with remaining strawberries and cooked strawberry mixture.
Refrigerate 2 - 6 hours.
To make Whipped Cream:Add heavy cream, sugar and vanilla to a cold mixing bowl. Beat at high speed until stiff peaks form.Fill a pastry bag with a star tip. Pipe stars over pie. Refrigerate until ready to serve.