Strawberry and rhubarb are the perfect combination. These Strawberry Rhubarb Oatmeal Bars are easy and delicious! It's a perfect spring dessert.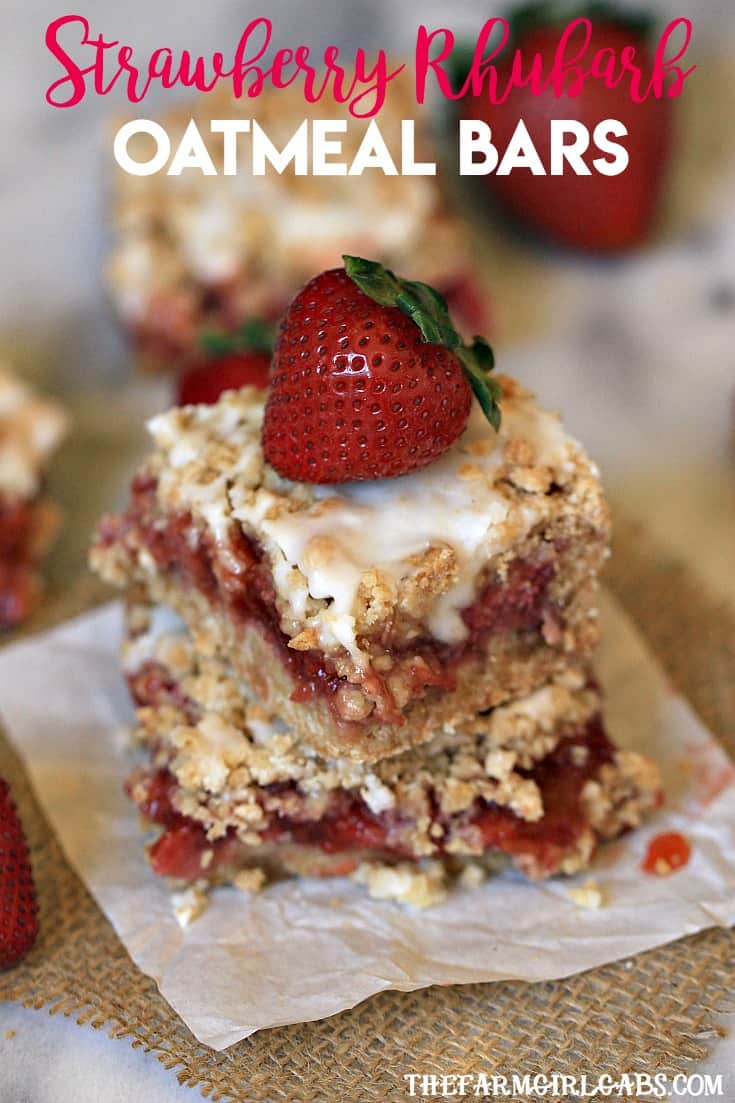 We kicked off strawberry season here on our farm this week. To say I am excited is an understatement. There is nothing like a Jersey strawberry! They are sweet, juicy and so beautifully red on the inside. If you live in the area or have had a Jersey strawberry before, you know what I am talking about. If you have not had a Jersey strawberry before, I'm sorry but you are missing out!
It also happens to be rhubarb season too. Strawberries and rhubarb are the perfect pair. They go together like eggs and bacon or pancakes and syrup. Rhubarb is the leafy plant pictured below. It's a very tart perennial vegetable. You only eat the red stalks because the leaves will make you sick. It is often used in desserts, jams or chutney.
So, what can you make with the pair, you ask? I whipped
up a batch of these Strawberry Rhubarb Oatmeal Bars yesterday and just had to share their deliciousness with you! It's the perfect recipe to enjoy with a nice cup of tea or coffee. Beware though, they won't last long.
Begin by finely dicing
the rhubarb. I cut it just like I would a stalk of celery. I also clean the strawberries and slice them. Add both to a medium saucepan
along with the sugar and cornstarch. Cook for 10 minutes over medium heat.
When the strawberries and rhubarb are finished cooking, pour over the oatmeal. Top with the reserved crumbs and pop in the oven. While the strawberries and rhubarb are cooking, I make the oatmeal dough and press into a 13 x 9 baking dish
. Be sure to reserve 1 1/2 cups of the oatmeal crumbs for the topping.
The end result is a delicious dessert that your family will love. These Strawberry Rhubarb Oatmeal Bars did not last long in the Russo house! I added a glaze to these but you can skip that step if you choose. If you really don't care for rhubarb, you can leave it out. The recipe will be just as good with only strawberries.
Strawberry Rhubarb Oatmeal Bars
Strawberry Rhubarb Oatmeal Bars
Strawberries and rhubarb pair up to make these delicious bars that your whole family will love!
Ingredients
1

cup

fresh rhubarb

cut into 1/4 inch pieces (about 3 stalks)

2

cups

Jersey Fresh strawberries

sliced

1

tablespoon

lemon juice

2/3

cup

sugar

2 1/2

tablespoons

cornstarch

2

cups

all-purpose flour

2

cups

quick oats

uncooked

1

cup

brown sugar

firmly packed

1

cup

butter

softened

3/4

teaspoon

baking soda

1/2

teaspoon

salt

3/4

cup

powdered sugar

1 - 2

tablespoons

milk

1

teaspoon

clear vanilla
Instructions
Preheat oven to 350 degrees.

Combine strawberries, rhubarb and lemon juice in a medium saucepan. Cook over medium heat stirring often until tender.

Combine sugar and cornstarch in a bowl and then add to strawberry rhubarb mixture.

Bring to a boil, stirring constantly until thickened. Remove from heat and set aside.

Combine flour, oats, brown sugar, baking soda, salt, baking soda and butter in a mixing bowl.

Beat on low until mixture forms coarse crumbs.

Reserve 1 1/2 cups of crumb mixture for topping.

Press remaining crumbs on the bottom of a greased 13 x 9 baking dish.

Spread strawberry rhubarb mixture over top and sprinkle with reserved crumbs.

Bake for 30-35 minutes until golden. Cool completely.

In a small bowl, combine powdered sugar, milk and vanilla. Drizzle over cooled bars.

Cut into 24 bars.
Have you ever cooked with rhubarb? What are some of your favorite rhubarb recipes? Please share. I would love to try something new!
Enjoy strawberry season while it lasts and check out these delicious recipes.
70 Mouth-Watering Strawberry Recipes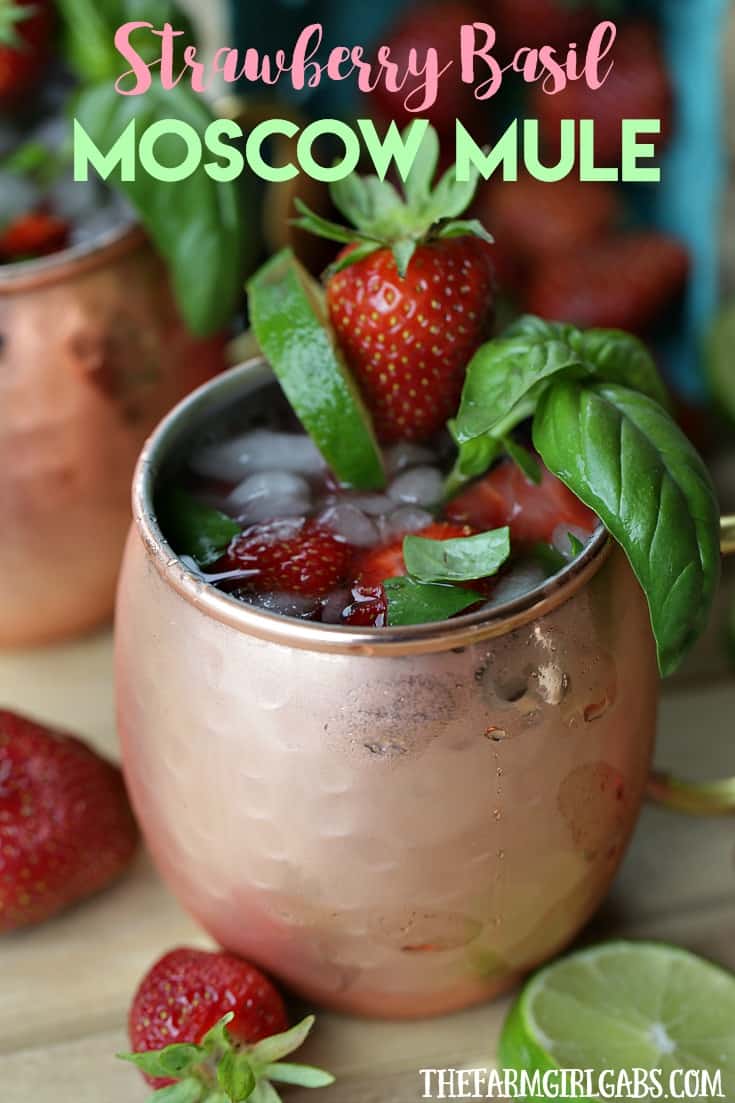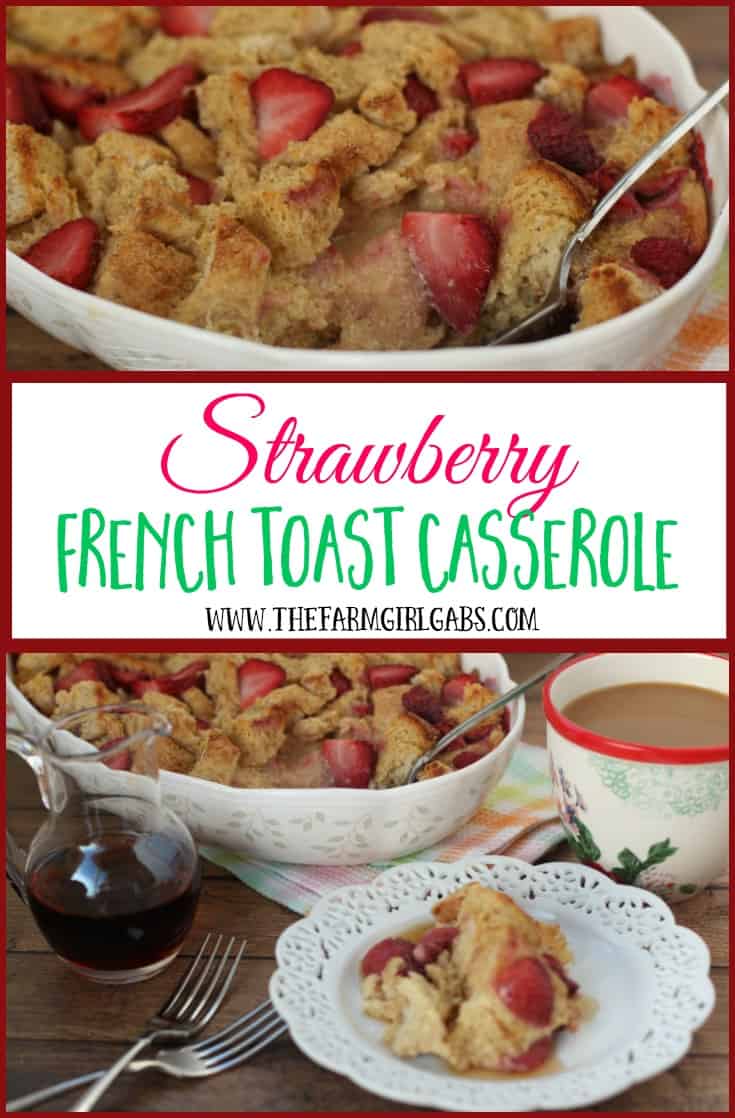 Strawberry French Toast Casserole
Strawberries & Cream Popsicles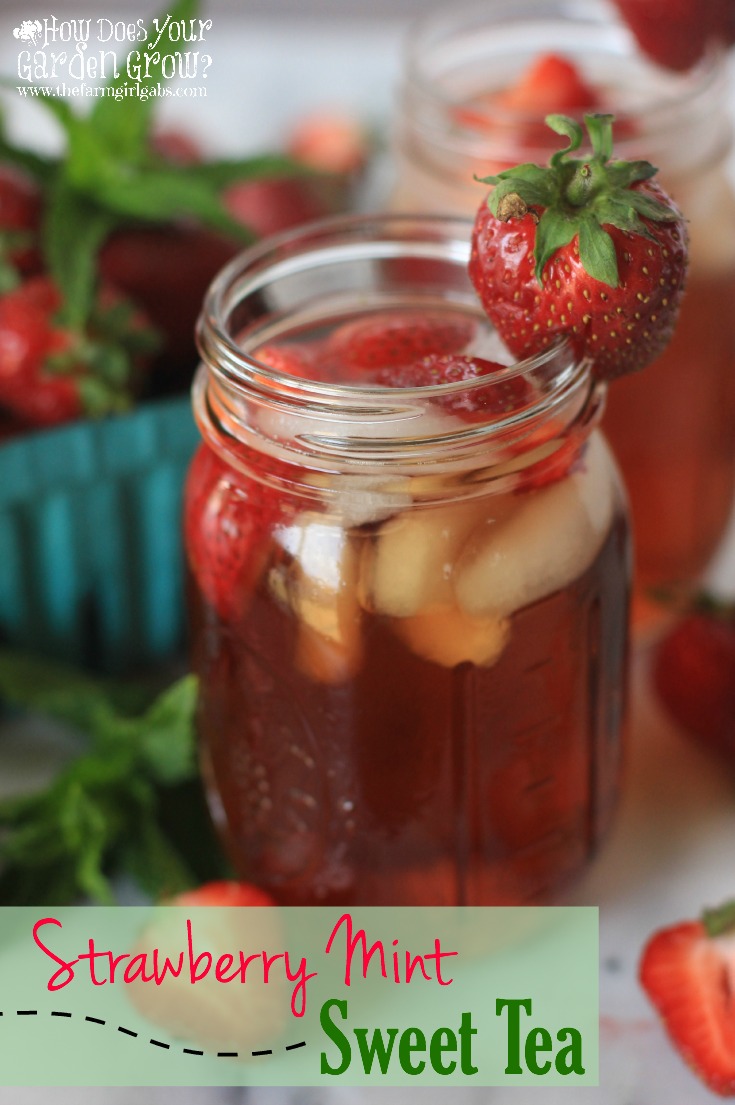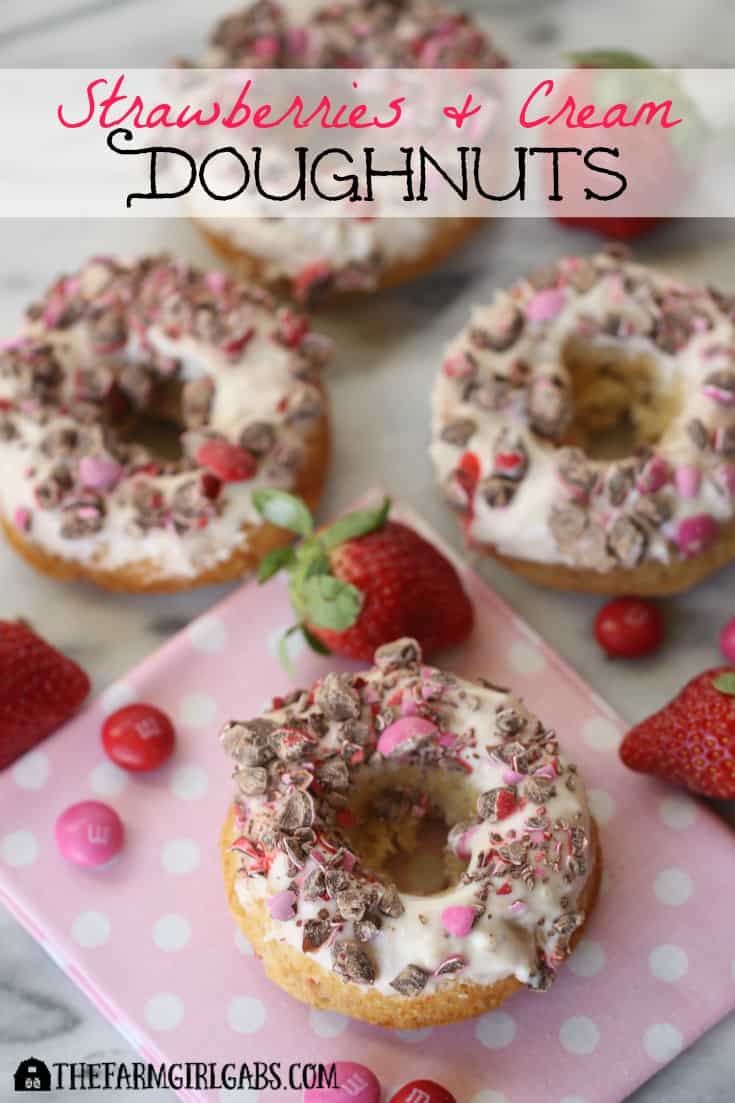 Strawberries & Cream Doughnuts
SaveSave