The Grinch may be a mean one, but you don't have to be when serving up these tasty Grinch Thumbprints. These sweet and easy thumbprint cookies look as good as they taste and will be a huge hit this holiday!
This post may contain affiliate links. We may receive a small commission if you click and purchase something. Please see our disclosure policy for more details.
Grinch-Inspired Thumbprint Cookies
Does The Grinch happen to be one of your favorite holiday movies? If it's the kind of movie you play every year around Christmas, you will look forward to preparing these tasty and adorable Grinch Thumbprints.
The cookies are full of flavor and have the perfect aesthetic that will remind you of the movie you've likely watched for as long as you can remember. Get ready to prepare a festive holiday snack that everyone can enjoy with these simple, easy-to-prepare cookies made from scratch!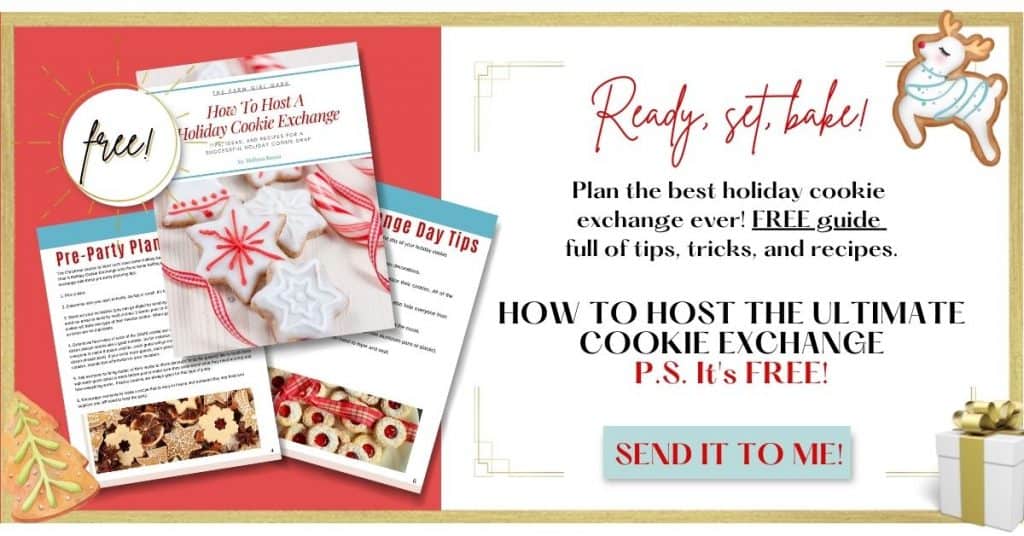 Why Make Grinch Thumbprint Cookies?
These cookies are absolutely adorable. Anyone who loves The Grinch will love these baked cookies.
It's not hard to prepare these thumbprint cookies from scratch, especially if you already have essential baking ingredients at home.
Kids will love these cookies, but so will adults. This is one holiday treat everyone can look forward to enjoying.
Add to the Grinch theme and make these Grinch Jello Shots for the adults.
Ingredients for Grinch Thumbprints
If you plan to make these cookies, these are some of the basic ingredients you will need:
All-Purpose Flour – You can't prepare these cookies without one of their main ingredients – flour!
Butter – You will need two sticks of butter for these cookies. Let your butter sticks sit out and soften up!
Egg – Add an egg to your cookie dough mixture to ensure these cookies have the perfect texture.
Green Food Coloring – Create the perfect color for the center of your cookies using a simple drop of green food coloring. Don't overdo it!
Red Heart Sprinkles – You will need a single red heart for each cookie, so be sure to grab a container full of these sprinkles.
Using these and a few other ingredients, you will be able to quickly and easily assemble the most delicious Grinch Thumbprint cookies you've ever tried.
How much food coloring do I need to use?
Add one single drop of green food coloring to your mixture and mix well to ensure it's the perfect shade of green reminiscent to the color of The Grinch. If you add several drops, the green color may be a bit too dark.
Where can I find red heart sprinkles?
You may be able to find these sprinkles at your local Walmart or Target. If not, you should have no problem finding them on Amazon, where you can choose which heart sprinkles you think will look best.
What flavor do these cookies have?
The Grinch Thumbprints are similar to a sugar cookie and have a texture and taste that will remind you of them. However, the difference is the gooey, sweet center, which adds to the flavor of these baked cookies.
If you want to make a holiday treat that will have everyone excited, be sure to try this recipe for Grinch Thumbprints. They're sweet, tasty, and absolutely adorable. Best of all, you don't need professional baking skills to put these baked goodies together.
How To Store Thumbprint Cookies
These cookies can be stored in an air-tight food storage container for one week or frozen for up to three months.
Cookie Baking Kitchen Essentials
Christmas Cookies You Should Make This Year
Yield:

36 Cookies
Grinch Thumbprints
Additional Time:
30 minutes
The Grinch may be a mean one, but you don't have to be when serving up these tasty Grinch Thumbprints. These sweet and easy thumbprint cookies look as good as they taste and will be a huge hit this holiday!
Ingredients
Cookies-
1 Cup Butter (softened)
¼ Cup Sugar
¼ tsp Salt
1 Egg Yolk
2 Cups Flour
For the Filling-
1 Cup Powdered Sugar
2-4 tsp Milk
2 tsp Corn Syrup
½ tsp Vanilla
Large Red Heart Sprinkles
Green Food Coloring
Instructions
Preheat the oven to 350 and line a baking sheet with parchment paper.
In a medium bowl combine flour, and salt, mix until well incorporated.
In the bowl of a stand mixer fitted with a paddle attachment cream together butter and sugar.
Add in egg yolk and vanilla and continue mixing until well incorporated.
Add the flour mixture in gradually, mixing after each addition, until it is all added.
Scoop out dough in tablespoon size scoops and roll into balls.
Place on the prepared cookie sheet.
Using the handle of a wooden spoon, your finger, or another small round object press a hole in the center of each dough ball.
Bake for 10 minutes.
Remove from the oven, gently press in the center of each cookie again.
Place back in the oven and bake 10-12 minutes or until the cookie is light golden brown.
Allow to cool on the baking sheet for 2-3 minutes before removing to a wire rack to cool completely .
To make the filling-
In a medium bowl combine powdered sugar, 1-2 drops of green food coloring, corn syrup, vanilla and 2 tsp milk. Mix until well incorporated. If the filling is too thick add additional milk ½ tsp at a time. You want it thin enough to scoop out but thick enough to set and not run out of the cookies.






Fill each cooled cookie with the filling, place a heart
sprinkle in the center of each cookie. Allow the cookies to sit uncovered until
the filling has set.



Store in an airtight container.