Cheesecake lovers can rejoice over this delicious, easy-to-prepare dessert. The Mini Egg Cheesecake Bars are the perfect Easter treat to prepare and serve while enjoying with family and friends.
This post may contain affiliate links. We may receive a small commission if you click and purchase something. Please see our disclosure policy for more details.
Are you a cheesecake lover? If it's one of your favorite desserts that you look forward to eating as often as you can, you're going to love this simple, stress-free recipe for Mini Egg Cheesecake Bars.
You can make the most delicious treat to enjoy as a dessert after Easter dinner with your loved ones. The best part about this recipe is that you can follow it with ease and prepare something so incredibly delicious with minimal ingredients. If you thought it was hard to make cheesecake, this recipe proves that isn't the case.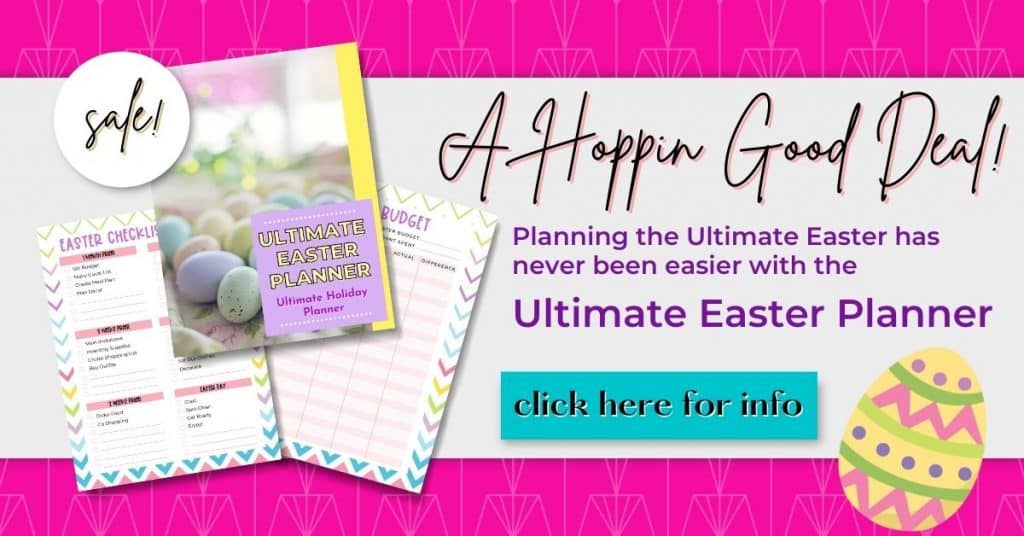 Must-Have Ingredients for the Mini Egg Cheesecake Bars
You won't need too many ingredients to make these sweet and delicious cheesecake bars. These are the ingredients you'll need to get before getting started on this recipe:
Vanilla Wafers – Crush these cookies into crumbs that you'll use to prepare the crust.
Unsalted Butter – Melt the butter down before combining it with the wafers to prepare a homemade, flavorful crust.
Cream Cheese – Leave your cream cheese out at room temperature. It's easier to work with when it's not cold.
Granulated Sugar – Make your cream cheese taste sweeter by combining it with a bit of sugar.
Vanilla Extract – Enhance the flavor of your cream cheese mixture by using vanilla extract.
Marshmallow Fluff – Use the fluff for added flavor and texture.
You're also going to need two eggs and a bag of Cadbury mini eggs. Be sure to chop these candies before you use them.
Do I have to use vanilla wafers for the crust?
No, you don't have to. You can always use graham cracker crumbs or any other type of cookies that you like. For example, if you love Oreo cookies, you can use them for the crust. You can add them to a food processor to chop them into crumbs before you prepare the homemade crust. Use what you like to enjoy these Mini Egg Cheesecake Bars even more.
What brand of cream cheese will I need to use?
Use any brand that you'd like. However, if you're looking for suggestions, I'd recommend using Kraft's Philadelphia Cream Cheese. It has such a great taste and works well when preparing cheesecakes. If you have a brand of cream cheese you like, feel free to use that instead.
How many cheesecake bars does this recipe make?
You can get 12 bars from this recipe, which will give you enough for everyone in the household. Of course, if you need to feed more people, it's best to double your recipe to make up to 24 bars.
Recipe Notes
Make sure you're following the baking and cooling instructions exactly. If you don't, you could end up with cracks in your cheesecake!
After you've prepared these bars, you can store them in an airtight container in the fridge, leaving them there for up to five days.
You can add extras to these bars. In addition to the Cadbury mini eggs, you can also add sprinkles, mini chocolate chip morsels, or anything else that you enjoy!
Easy Easter Recipes & Craft Ideas
Fun Easter Basket Stuffers
Fun Easter Dice Game Prize Ideas
Total Time:
5 hours
10 minutes
When you want to have the perfect treat for Easter, try making these wonderful Mini Egg Cheesecake Bars! Kids and adults love them! This easy Easter dessert will be a hit at your next family gathering. Whip up a batch of these Easter Egg Cheesecake Bars for the Easter bunny.
Ingredients
Crust
2 cups Vanilla Wafers crumbs
½ cup Unsalted butter- melted
Cheesecake Filling
16 oz. Cream cheese- room temperature
¼ cup Granulated sugar
2 Eggs
1 tsp. Vanilla extract
1 cup Marshmallow fluff
1 9oz. Bag Cadbury mini eggs- roughly chopped
Instructions
Preheat oven to 350 degrees Fahrenheit.
Start by combining the melted butter and vanilla wafer crumbs.
Pour into a prepared 9x9 pan.
Spread evenly and press down with a spoon to compact together.
Bake the crust for 10 minutes.
Once finished, take the crust out and set aside leaving the oven set at 350 degrees.
To start the cheesecake filling, place the cream cheese and sugar into a stand mixer or large mixing bowl.
Beat until smooth and creamy.
Add in the eggs and vanilla extract.
Once well combined, add in the marshmallow fluff and mix.
Pour in the chopped mini eggs and fold into the cheesecake mixture until well incorporated.
Pour over the crust and spread evenly.
Bake for 20 minutes.
Once the 20 minutes are up, without opening the oven door, reduce the heat to 200 degrees and bake for an additional 30 minutes.
Once finished baking, turn the oven off leaving the cheesecake inside for 10 minutes.
Remove and allow the cheesecake to come to room temperature.
Once at room temperature, cover, and place in the refrigerator for at least 3 hours.
Once chilled, take out and cut into 12 squares.
Serve and enjoy.